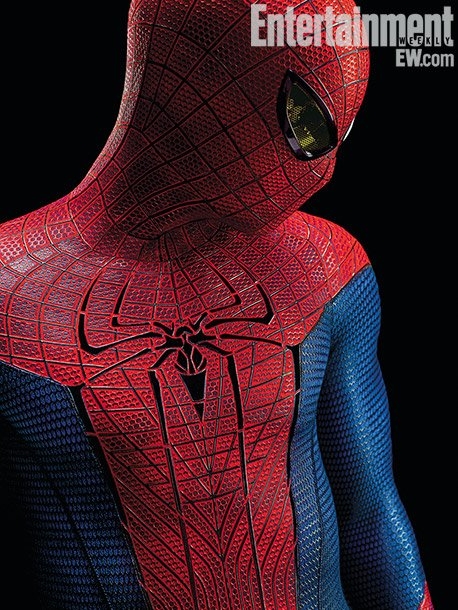 La glorieuse semaine de folie se poursuit pour tous les amateurs de
comics
au cinéma : après le
teaser
de
The Dark Knight Rises
, voici
la bande annonce de The Amazing Spiderman
! Nouvel acteur (
Andrew Garfield
), nouvelles origines, nouvel ennemi (
le Lézard
) et surtout nouvelle atmosphère grâce à la caméra de
Marc Webb
: peut-être une ambiance plus terre-à-terre et moins « blockbuster » pour le monte-en-l'air le plus célèbre de l'univers
Marvel
? Avec son image plus sombre – le premier qui évoque
B.B.
de C.N. reçoit un blâme ! – et son atmosphère intimiste, je reconnais que le gigantisme de la trilogie de Raimi va sans doute me manquer… Mais
je conçois Spiderman comme James Bond
: c'est un héros intemporel, qui a le droit de vivre de nouvelles aventures cinématographiques ! Gwen Stacy, le Lézard, un Peter Parker réellement jeune, une caméra embarquée avec l'Homme Araignée…
Spiderman représente quelque chose de trop important, et il a encore tellement à nous offrir, qu'il serait idiot de le limiter à une seule trilogie
, même réalisée par Sam Raimi. J'ai hâte de découvrir le résultat l'année prochaine : avec son système 3D à la pointe de la technologie, les scènes en
POV
(
Point of View
) pourrait s'avérer renversantes !
The Amazing Spiderman sort le 4 juillet 2012
, avec
Andrew Garfield
(Peter Parker/Spiderman),
Emma Stone
(Gwen Stacy),
Rhys Ifans
(Dr. Curt Connors/le Lézard),
Martin Sheen
(Oncle Ben),
Sally Field
(Tante May),
Denis Leary
(George Stacy),
Campbell Scott
(Richard Parker),
Chris Zylka
(Flash Thompson) et
Irrfan Khan
.