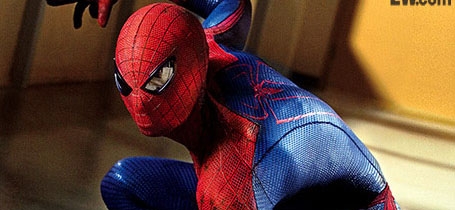 Se faire une toile avec Peter Parker et Marc Webb, qui plus est en
IMAX 3D
, il n'y a pas mieux !
Sony Pictures Entertainment
et la société
IMAX
viennent d'annoncer que
le film The Amazing Spiderman sera diffusé dans les cinémas IMAX
, comme c'était déjà le cas pour les deux précédents épisodes de Sam Raimi. Si le film est aussi spectaculaire en IMAX 3D que
Transformers 3
, cela pourrait s'avérer être un sacré spectacle ! Quelques mots de Rory Bruer, le président du département « Distribution Monde » de
Sony
: « 
Nous ne pourrions être plus excités de pouvoir offrir cette extraordinaire nouvelle aventure de Spiderman en IMAX. Marc Webb et l'équipe de production ont travaillé sans relâche pour offrir un film en 3D qui va élever l'expérience de Spiderman à un autre niveau.

Le public aura littéralement l'impression qu'il se balance dans les rues de New York

et cela sera encore plus accentué avec l'IMAX
. » Quant à Greg Foster, le président de la société
IMAX,
il ajoute qu'il a été
: « 
soufflé après avoir vu un aperçu de quelques séquences de The Amazing Spiderman
' »… Le film sort en France le 4 juillet 2012. En attendant,
quelle a été votre dernière expérience cinématographique en IMAX ?