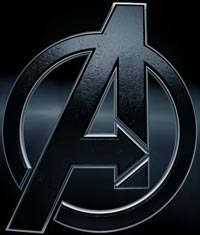 Seulement des petites brèves autour de
The Avengers
: mais les petits ruisseaux font les grandes rivières ! En guise de nouvelle du tournage, nous devons nous contenter d'
un reportage diffusé sur une télévision locale
: c'est l'aéroport d'Albuquerque qui servait hier de décor… Mais rien n'a filtré ! Sur le thème du secret, saluons
Marvel Studios
: mis à part l'épisode du scénario volé de Samuel L. Jackson, le tournage est encore plus mystérieux que celui de
The Dark Knight Rises
! L'heure des révélations ne devrait cependant pas tarder, avec deux rendez-vous cet été à ne pas manquer. Le premier est l'inévitable
Comic Con
. L'année dernière, le stand
Marvel
avait accueilli un décor phare du film
Thor
, la salle du trône d'Odin. A partir du 21 juillet prochain,
il se murmure que le pont de l'Héliporteur pourrait être à l'honneur
… Le marketing viral autour du SHIELD devrait aussi connaitre un regain d'activité… De quoi nous rassurer sur la présence du blockbuster superhéroïque. Si
The Avengers n'aura pas le droit cette année à un grand panel dans le Hall H
(utilisé il y a un an pour présenter le casting complet du film – c'était LE moment fort du
Comic Con
2010), le film devrait malgré tout se laisser découvrir à travers ses premières images (l'équipe au complet et en costume pour la première fois ? un
teaser
?).
Marvel's Avengers occupy runway: krqe.com
Puisque Marvel a intégré la grande famille Disney, il était logique que les personnages de la Maison des Idées fassent leur entrée à la convention D23, un événement annuel organisé pour promouvoir les productions de l'univers Disney (films, dessins animés, séries TV, parcs d'attractions, spectacles, films Pixar, et désormais le monde des superhéros). Ainsi, Kevin Feige, le patron de Marvel Studios sera présent le samedi 20 août : Disney préfère peut-être garder du contenu en avant-première pour sa propre convention, au détriment du Comic Con ? Ajoutons enfin que Joe Quesada présentera le lendemain un panel retraçant l'histoire de Marvel… Une mise en avant forte à la hauteur du potentiel de la société.
Après les maisons de haute couture, voici un aperçu de la collection The (A)Vengeurs 2012 : des détails du nouveau costume porté par Captain America dans le futur film… Même après 60 années de congélation, Steve Rogers est toujours à la pointe de la mode !