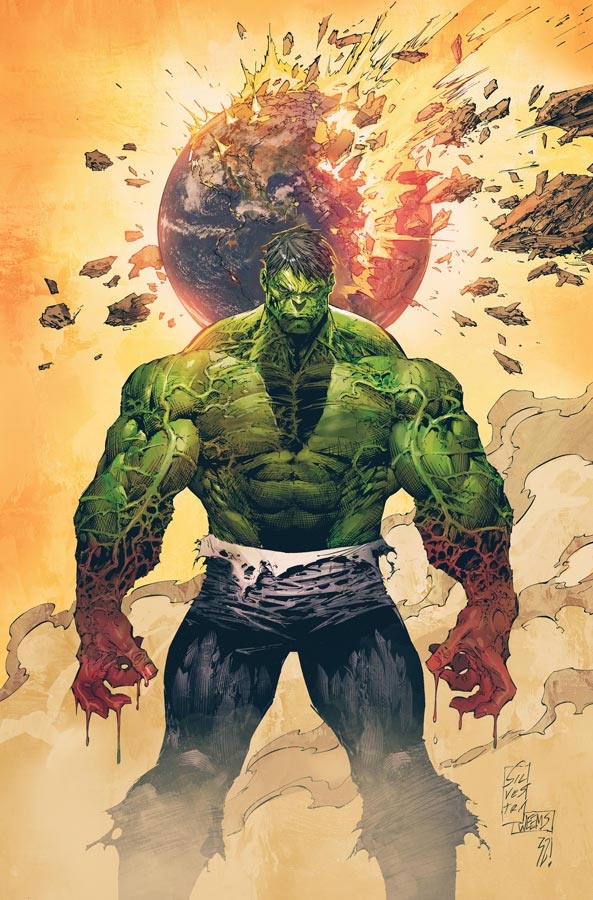 Kevin Feige
, le grand manitou de
Marvel Studios
s'est exprimé aujourd'hui dans les colonnes du site
HeroComplex
. Le sujet du jour ?
Le Hulk de The Avengers !
A quoi ressemblera Hulk ? Sera-t-il différent ? Réponses : « 
Ce sera aussi différent que l'était L'Incroyable Hulk par rapport au Hulk de Ang Lee, en terme de look et de design, mais ça reste Hulk. L'image que nous avons publié ces derniers jours au Comic Con – qui a obtenu une énorme attention et j'en ai été très heureux – est une très bonne représentation de ce à quoi il va ressembler. Hulk est Hulk. Nous n'allons pas réinventer la roue. Il sera à peu près de la même taille qu'il était dans L'Incroyable Hulk, ou peut-être
un petit peu plus petit. Ses muscles ne seront pas aussi taillés.
(…) Il n'est pas aussi taillé ou déchiré qu'il l'était dans L'Incroyable Hulk. La chose la plus importante est son visage. Comme vous pouvez déjà le voir dans la peinture concept,

il est – plus que tout autre Hulk qui a été fait dans un film – un Hulk qui vous permet de voir l'acteur. Vous serez en mesure de voir Ruffalo dedans.

Ce fut une révélation pour nous. C'est juste une peinture concept, mais dedans vous pouvez voir l'influence de Kirby [l'artiste original de Hulk, Jack Kirby], comme les gens l'ont déjà souligné, mais aussi, et c'est tout aussi important, les yeux de Ruffalo et la structure de ses joues.

C'est lui.
 » Nous verrions donc dans
The Avengers
un Hulk où l'on retrouve le visage de l'acteur ? Si c'est le cas, je serai vraiment bluffé !