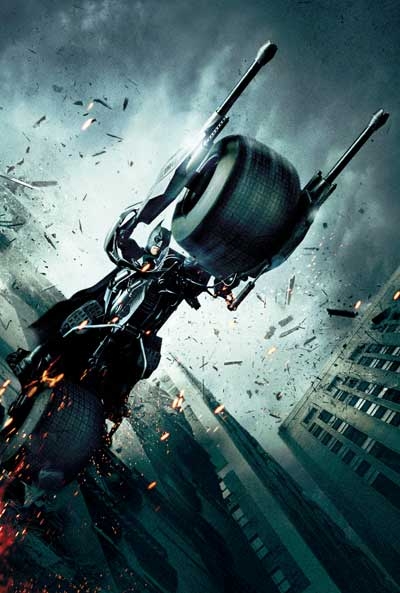 La
Warner
voudrait-elle encore faire monter d'un cran l'impatience des fans ? Selon le site
The Film Stage
,
le teaser de The Dark Knight Rises ne sera en ligne de façon officielle que lundi prochain
! Cela parait surprenant, puisqu'il sera attaché aux États-Unis aux séances d'
Harry Potter et les Reliques de la mort – partie 2
. Comme pour toute bande annonce attendue, celle du prochain
Batman
sera abondamment filmée en salle et publiée sur internet : donc autant proposer la vidéo en HD le plus tôt possible. Vendredi ou lundi, peu importe ou presque, puisqu'aujourd'hui nous avons
une version légèrement plus nette du teaser
, disponible sur l'équivalent chinois de
Youtube
.
Rutube, WatTV, Facebook
et maintenant
Youku
: vous pouvez désormais découvrir
le teaser de Batman
sur quatre plateformes différentes, sans crainte de suppression ! Les plus attentifs d'entre vous auront peut-être remarqué que le compositeur
James Newton Howard n'est plus crédité pour la musique
. Il semblerait donc que Hans Zimmer soit le seul à officier sur la partition… Autre détail,
le nom de l'actrice Anne Hathaway, qui jouera Selina Kyle, alias Catwoman, est placé devant celui de Tom Hardy
(Bane) : la mise en avant du musculeux personnage n'est donc qu'un effet temporaire du marketing ?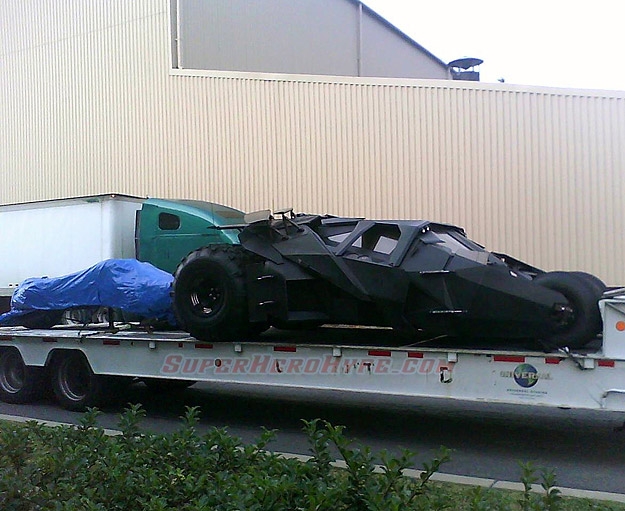 Si le
teaser
de
The Dark Knight Rises
propose des images du film (à l'invers de celui de
The Dark Knight
), le tournage n'en est pas moins toujours en court : pour preuve,
la Batmobile (et le Batpod – la moto de Batman, recouverte d'une bâche), en route pour Pittsburg
, où se poursuit le tournage.Et comme pour les précédents opus, le SWAT sera de la partie : depuis que
Batman
est traqué, et que les criminels prolifèrent à Gotham, ils doivent être débordés !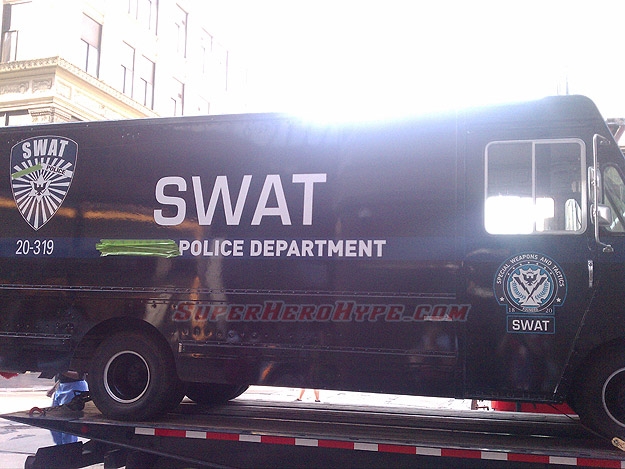 Terminons ce panorama avec
la musique de la bande annonce
. Ce morceau était au cœur du marketing viral révélant la première image de Bane, et il est aujourd'hui intégré dans le
teaser
du film. Aux dernières nouvelles, il s'agirait de paroles en marocain :
He rises, he rises
(en anglais).
Il s'élève, il s'élève
… Mais qui s'élèvera définitivement : le Mal ou le Héros ?
Traduction des paroles du teaser, entre Gordon et Bruce Wayne :
Gordon :
Le Batman doit revenir
Bruce :
Et s'il n'existait plus
?
Gordon :
Il le faut, il le faut…
Qu'est-il arrivé à Gordon ? Quelle menace plane sur Gotham City ?
Pourquoi Batman n'existerait-il plus ?
Bruce Wayne va-t-il survivre ? Catwoman mange-t-elle des croquettes ? Tant de questions, si peu de réponses !