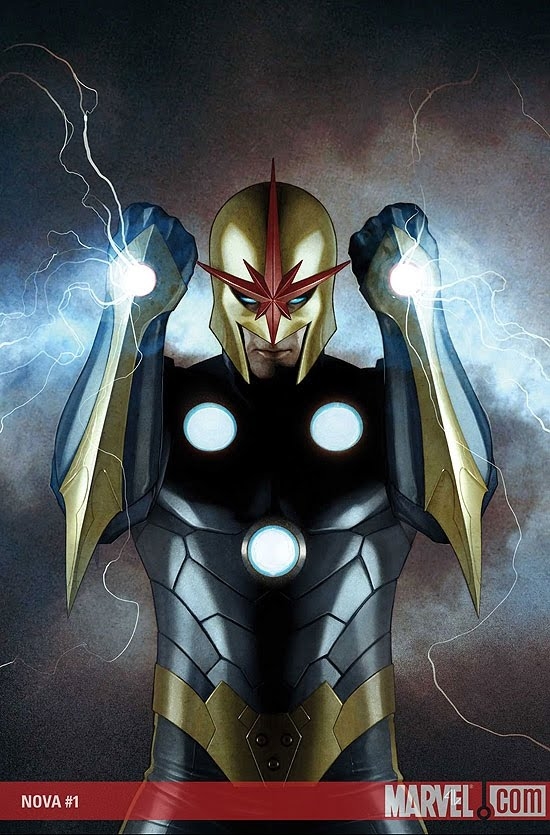 Pourquoi Nova illustre-t-il un article sur le film
The Avengers
? Patience… Tout d'abord un « 
Flash spécial
 » à l'adresse des habitants de la banlieue de Cleveland :
des explosions, ayant pour conséquence la montée dans les airs de boules de feu de près de 9 mètres
, sont attendues pour le 18 et 19 août prochain. Tout est normal, ce n'est que le tournage de
The Avengers
de Joss Whedon (avec un soupçon de
Bay-xplosion
) qui débute la semaine prochaine ! L'une des grandes rues de la ville américaine poursuit sa transformation pour le tournage du film
Marvel
(voir la vidéo) : une bataille épique dans une avenue de New York… Plus proche de nous dans le temps, le mystère est levé sur
les séquences tournées
actuellement à la Plum Brook Station de la NASA : la base sert de décor à
une installation de recherche, un projet conjoint du SHIELD et de l'agence spatiale américaine.
Nick Fury (Samuel L. Jackson), Clint Barton/Œil de Faucon (Jeremy Renner) et d'autres agents du SHIELD sont impliqués dans cette scène, qui se déroulerait vers la fin du film…
Une base du SHIELD qui s'intéresse à l'espace, cela ne vous rappelle rien par hasard ? Le Project Pegasus bien sûr ! Cette installation scientifique créée dans les comics en 1978 est un lieu de recherche tourné vers le ciel et l'étude des énergies. L'endroit idéal pour introduire des personnages cosmiques comme Nova, Quasar ou même Hank Pym [simple spéculation bien sûr] ! Bob Iger, le grand patron de Disney, espère justement que le film The Avengers servira pour lancer une franchise avec ses propres suites et des spinoffs (films dérivés). The Avengers devant normalement rassembler un très large public, la présentation de l'univers cosmique dans le film – même sous forme de clin-d'œil ou de manière succincte – pourrait s'avérer être une excellente idée en vue de poser les bases futures du Marvel Cinematic Universe !
PS : Pendant que le film Green Lantern montre un laboratoire vide avec un seul chercheur, The Avengers se paye les services de la NASA… No comment !