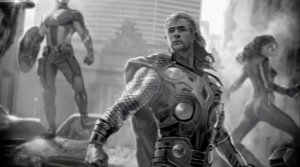 Comme pour Thor, les bonus du Blu-Ray de Captain America trouvent un à un leur chemin sur la toile. Et sans surprise, l'un d'eux est consacré à The Avengers ! Le mini-documentaire Assembly Begins propose un très chouette montage des précédents films Marvel Studios. De la technologie (Iron Man) à la mythologie (Thor). De la science (L'Incroyable Hulk) à la légende (Captain America)… Le reste de la vidéo révèle ensuite des dessins conceptuels inédits, ainsi que des images épileptiques des différents personnages. Si vous cliquez comme un fou sur arrêt/marche pour ne pas en rater une miette, c'est normal ! Entre autres, un joli portrait de Maria Hill (Cobie Smulders) et un Bruce Banner (Mark Ruffalo) plutôt réussi !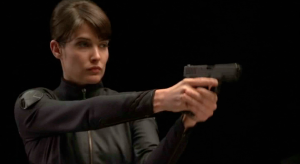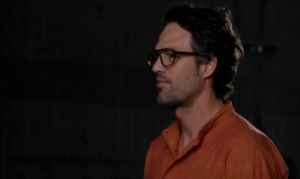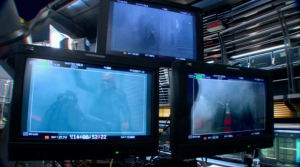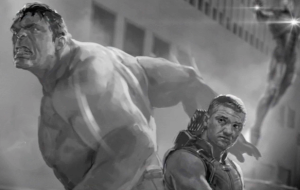 Autre « bonus », la scène post-générique de Captain America, qui était un court teaser de The Avengers. Peut-être que certains d'entre vous préfèrent ce teaser à la bande annonce diffusée cette semaine ? Quelque soit votre choix, sachez que les Vengeurs seront les héros de la nuit. En effet, le panel du Comic Con de New York débutera dans quelques minutes (dimanche à minuit trente)… Il n'y a plus qu'à espérer de juteuses révélations !
The Avengers sort le 25 avril 2012 avec Robert Downey Jr. (Tony Stark/Iron Man), Chris Hemsworth (Thor), Chris Evans (Steve Rogers/Captain America), Jeremy Renner (Clint Barton/Oeil de Faucon), Mark Ruffalo (Bruce Banner/Hulk), Scarlett Johansson (Natasha Romanoff/la Veuve Noire), Clark Gregg (l'agent Coulson), Samuel L. Jackson (Nick Fury), Cobie Smulders (Maria Hill), Tom Hiddleston (Loki) et Stellan Skarsgård (Erik Selvig).