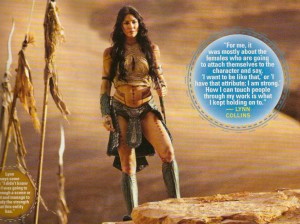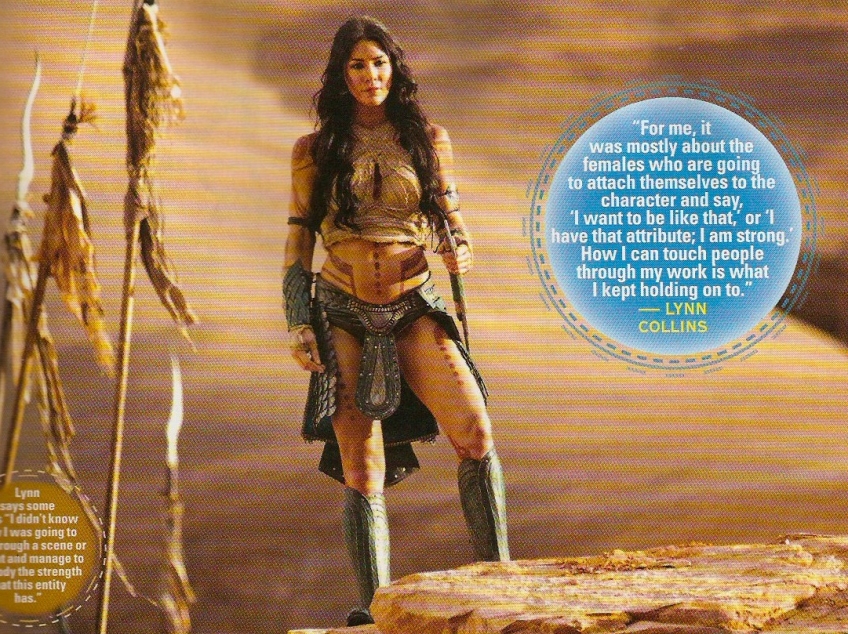 Plus qu'une bande annonce internationale qui recyclerait des images déjà connues, voici un nouveau trailer pour John Carter, avec énormément de passages inédits, notamment sur Terre. Nombreuses sont les personnes qui déclarent que l'univers de John Carter n'est qu'un banal mélange entre Avatar et Prince of Persia. C'est oublier que l'oeuvre d'Edgar Rice Burroughs fêtera ses 100 ans en 2012, et surtout, une autre comparaison me paraît encore plus évidente… avec Tron Legacy. Même studio (Disney), même prise de risque (un énorme budget pour une franchise qui n'est pas bien établie auprès du public), même quête familiale (un jeune homme recherche un proche transporté dans un univers lointain), même « désincarnation » vers l'univers en question (une sorte de téléchargement/une sorte de téléportation). J'espère juste que le film d'Andrew Stanton connaîtra un succès plus conséquent que les aventures numériques de Sam Flynn…
Avec cette bande annonce, un bon paquet d'images inédites : un cliché de la belle princesse Dejah Thoris ; la couverture de The Art of John Carter ; et deux posters russes qui célèbrent la sortie IMAX. La galerie d'images est issue d'un mini-jeu en ligne, malheureusement incessible en France (c'est souvent le cas avec les sites internet Disney). Mais les plus intéressés d'entre vous pourront sans doute retrouver ces concepts art dans le livre qui retrace l'élaboration visuelle du film. Encore un très bel ouvrage que l'on retrouvera à un prix élevé en import dans les magasins Album [bave en repensant à ce rayon] !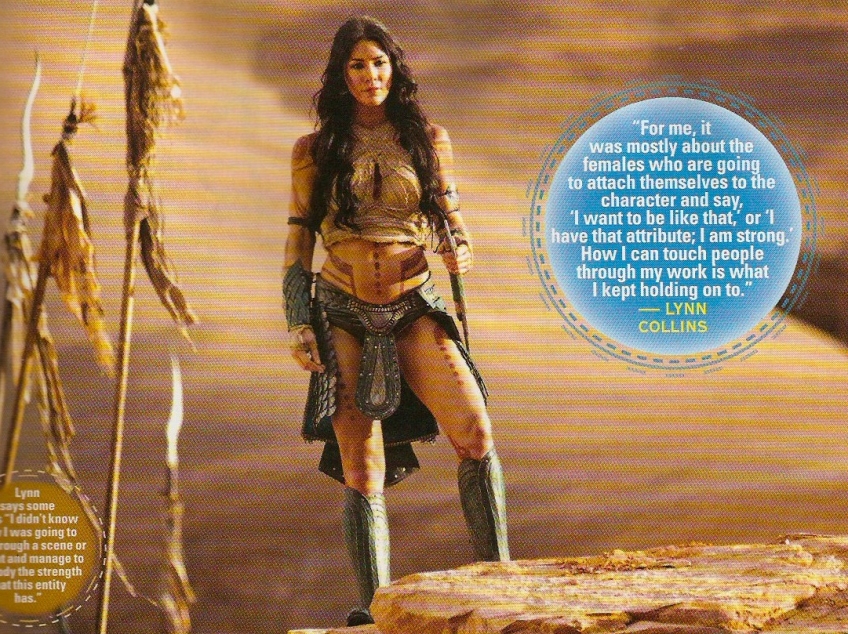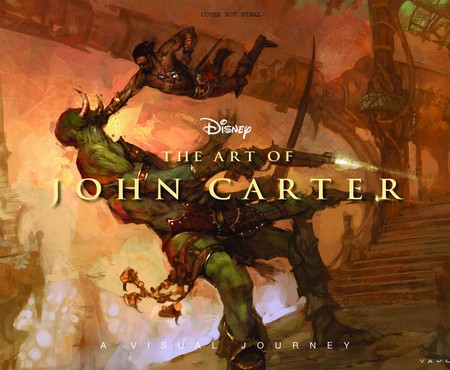 John Carter est un film d'aventure et d'action se déroulant sur la mystérieuse et exotique planète Barsoom (Mars). Basé sur un cycle de romans classiques de science-fiction, écrit par Edgar Rice Burroughs, le film raconte l'histoire de John Carter (Taylor Kitsch), qui est inexplicablement transporté sur Mars, où il se retrouve impliqué dans un conflit aux proportions épiques, entre les habitants de cette planète, y compris Tars Tarkas (Willem Dafoe) et la Princesse captive Dejah Thoris (Lynn Collins). Dans un monde au bord de l'effondrement, Carter découvre que la survie de Barsoom et de son peuple repose entre ses mains.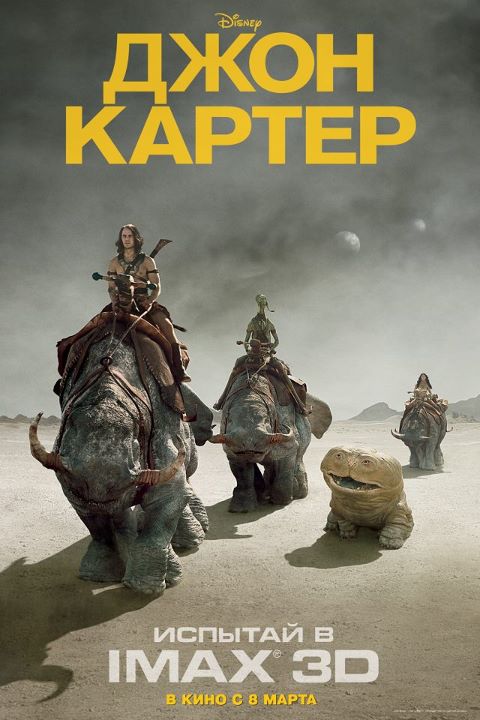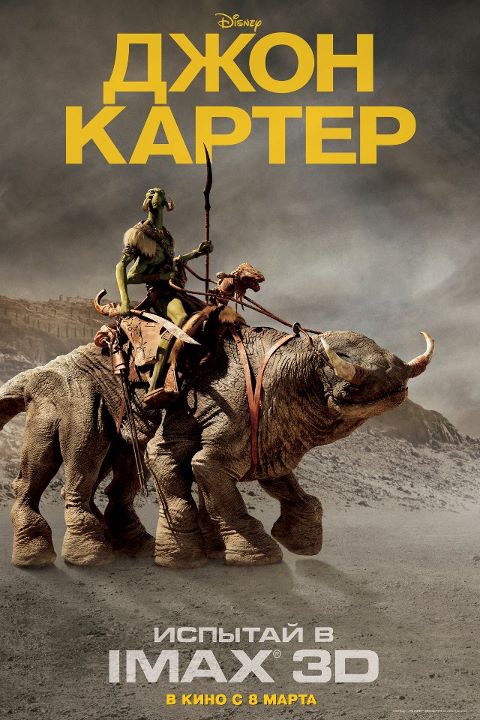 Le film John Carter sort en France le 7 mars 2012, avec Taylor Kitsch (John Carter), Lynn Collins (Dejah Thoris), Willem Dafoe (Tars Tarkas), James Purefoy (Kantos Kan), Dominic West (Sab Than), Mark Strong (Matai Shang), Bryan Cranston (Colonel Powell), Daryl Sabara (Edgar Rice Burroughs), Ciaran Hinds (Tardos Mors), et Thomas Haden Church (Tal Hajus).