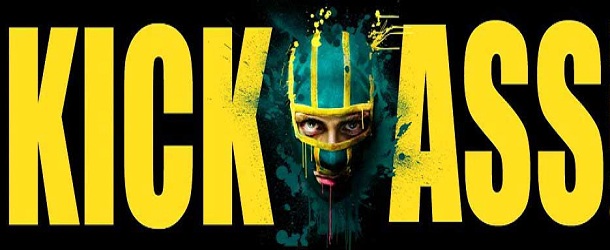 Enfin du concret autour de Kick-Ass 2 ! Universal est actuellement en discussion avec Matthew Vaughn pour produire et distribuer Kick-Ass 2, la suite du film culte de 2010, auto-financé par Vaughn et distribué en son temps par Lionsgate. Engagé du côté des mutants (X-Men First Class 2), Vaughn ne peut bien évidemment pas rempiler. Il a choisi Jeff Wadlow (Cry Wolf, Never Back Down) pour le remplacer au pied levé.
Matthew Vaughn est producteur de ce nouvel opus, mais également scénariste. Et il ne s'est pas contenté d'adapter simplement le comic Kick-Ass 2, scénarisé par Mark Millar, avec John Romita Jr. aux crayons… En effet, le spin-off Hit-Girl, qui n'est pas encore paru, a été incorporé au scénario. Selon le site Heatvision, la partie sur la tueuse en herbe constituera le premier acte du film.
Le tournage est prévu dès septembre, avec normalement Aaron Johnson (Kick-Ass), Chloe Moretz (Hit-Girl) et Christopher Mintz-Plasse (Red Mist) au casting. Quant à la date de sortie, John Romita Jr. a évoqué mai 2013. Croisons les doigts pour qu'il soit mal informé : première semaine de mai, Iron Man 3 ; deuxième semaine de mai, rien ; troisième semaine, Star Trek 2 ; quatrième semaine, Fast and Furious 6 et Very Bad Trip 3, cinquième semaine, The Lone Ranger avec Johnny Depp ! Pour résumer : Kick-Ass 2 en mai 2013, c'est du suicide !