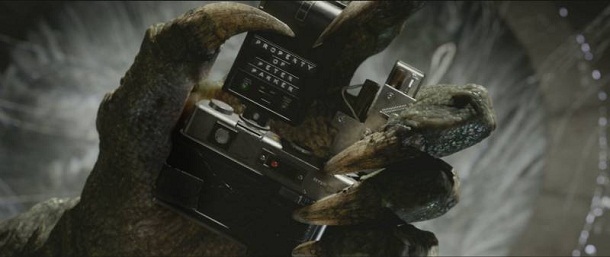 Plus que quelques heures avant la diffusion de la nouvelle bande annonce de The Amazing Spiderman ! Alors que certains fans américains ont décidé de se retenir afin de la découvrir lors de leur séance de minuit de The Avengers (au petit matin heure française), le reste du monde pourra cliquer sur « Voir la vidéo » vers une heure du matin (heure de Perpignan). Pour préparer le terrain, Sony a laissé filtrer deux clichés du Lézard. Il s'agit tout simplement de notre première image officielle du vilain, qui a revêtu pour l'occasion sa plus belle tenue, à savoir sa fameuse blouse blanche de scientifique !
La texture de ses écailles, son poids, sa taille, la forme de son museau sont déjà analysés en long et en large… Mais il y a plus fort ! Voir Spiderman voltiger dans son salon, c'est désormais possible avec une application Spiderman Réalité Augmentée (The Amazing Spider-Man Augmented Reality app) pour iPhone, iPod touch, et appareils Android. Amusant ou totalement inutile, les curieux et les fans jugeront. Une courte démonstration est bien évidemment déjà disponible en vidéo… Le plus beau dans tout ça, c'est que c'est gratuit ! Encore heureux. Ah si, je viens de trouver une utilité à la chose : sortir mon portable à la prochaine séance de The Avengers, pour faire combattre Peter Parker et ainsi obtenir mon propre film New Avengers !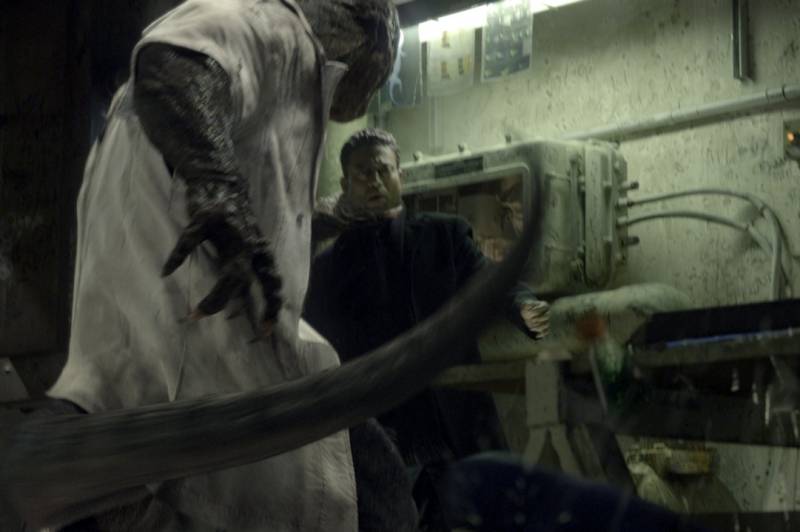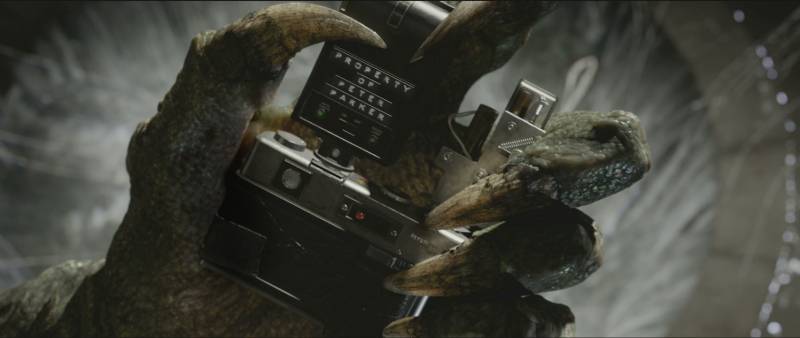 The Amazing Spiderman sort dans les salles françaises le 4 juillet 2012, avec Andrew Garfield (Peter Parker/Spiderman), Emma Stone (Gwen Stacy), Rhys Ifans (Dr. Curt Connors/le Lézard), Martin Sheen (Oncle Ben), Sally Field (Tante May), Denis Leary (George Stacy), Campbell Scott (Richard Parker), Julianne Nicholson (Mary Parker), Irrfan Khan (Dr. Ratha), Chris Zylka (Flash Thompson) et Miles Elliot (Billy Connors).