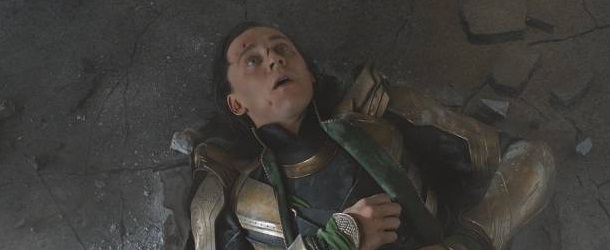 Et de trois ! The Avengers s'est imposé pour la troisième fois en tête du box office américain, récoltant la somme de 55 millions de dollars. C'est le deuxième meilleur troisième week-end de tous les temps, derrière Avatar (68.5 millions), et loin devant les 45 millions de Spiderman, qui cède sa médaille d'argent. Après avoir saigné la sortie de Dark Shadows, la production Marvel a littéralement coulé Battleship (seulement 25.3 millions). La semaine prochaine, c'est le week-end du Memorial Day : ce qui se traduit par plus de dollars, mais une concurrence accrue, celle de Men in Black 3…
Aux Etats-Unis, The Avengers cumule déjà à 457 millions de dollars, se classant en sixième position de leur box office national… Voici les cinq futures potentielles « victimes » : Star Wars (461 millions), Star Wars Episode I (474 millions), The Dark Knight (533 millions), Titanic (658 millions) et Avatar (760 millions). Rappelons que certains des films précités ont bénéficié d'une ressortie. Le compteur « réel » de Titanic, sans la récente ressortie 3D, s'est par exemple arrêté à 600 millions de dollars. C'est justement la barre maximale que The Avengers peut espérer franchir. Chacun pourra critiquer l'avantage apporté par le relief et des années d'inflation. Il n'en reste pas moins qu'avoir un film super-héroïque à plus de 550 millions de dollars, c'est tout simplement gigantesque.
Les autres pays ont eux aussi contribué généreusement à l'augmentation des recettes de ce week-end, avec pas moins de 56 millions de dollars. Au total, nous avons donc 457 millions aux USA, 723 millions à l'international, soit 1.18 milliard de dollars dans le monde… Plus que 150 petits millions et The Avengers deviendra le troisième film ayant rapporté le plus rapporté d'argent box office mondial, derrière Avatar (2.78 milliards) et Titanic (2.18 milliards), mais devant le dernier Harry Potter (1.33 milliard). Hulk et ses amis auront-ils les reins assez solides pour franchir le seuil du milliard et demi de dollars ? Rien n'est moins sûr… Un mot enfin sur la France, puisque les Vengeurs voguent actuellement vers les 3.9 millions d'entrées. Une performance historique, puisqu'aucune adaptation Marvel ou DC n'avait atteint ce cap, à l'exception du Tisseur, qui est le chouchou du public français (entre 5.3 millions de spectateurs pour Spiderman 2 et 6.5 millions pour le premier opus).