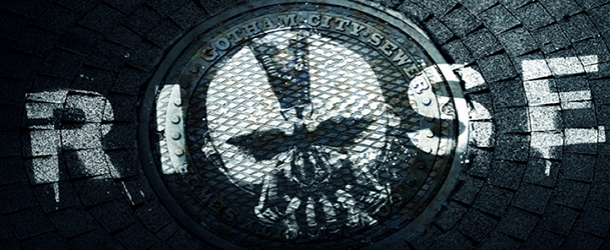 Le huitième spot TV de The Dark Knight Rises sort l'artillerie lourde ! Centrées sur « The Bat » – le premier joujou volant de Batman dans cette trilogie -, ces trente secondes élèvent The Dark Knight Rises à un autre niveau d'action, avec la présence de blindés (ceux de la Ligue des Ombres ?) ainsi qu'une prometteuse scène aérienne où « The Bat » évite des missiles… Le troisième opus était annoncé comme le plus ambitieux visuellement : nous en avons déjà la preuve ! Parlons véhicule encore, avec le Tumbler Designer, une application du site Wired. Comme son nom l'indique, vous pouvez personnaliser votre propre Tumbler, la Batmobile blindée du Chevalier Noir. Un Tumbler Joker, rose fuchsia, bleu blanc rouge, tout est possible… Vous n'avez qu'à cliquer sur l'image ci-dessous pour accéder à l'application.
J'en viens à une information moins réjouissante, promise hier. Il se murmure que The Dark Knight Rises pourrait ne pas sortir en Chine. Un désavantage certain pour son box office, à relativiser quand on sait que The Dark Knight n'était déjà pas sorti là-bas. Si le marché chinois s'est récemment ouvert, les productions américaines n'ont cessé ces dernières semaines de caracoler en tête (90 millions pour The Avengers !). Il faudrait donc laisser un peu de place aux productions locales. Et la thématique sociale du film (une révolte en temps de crise économique) ne risque pas de plaire aux autorités du pays ! Tout cela est à mettre au conditionnel, en attendant confirmation.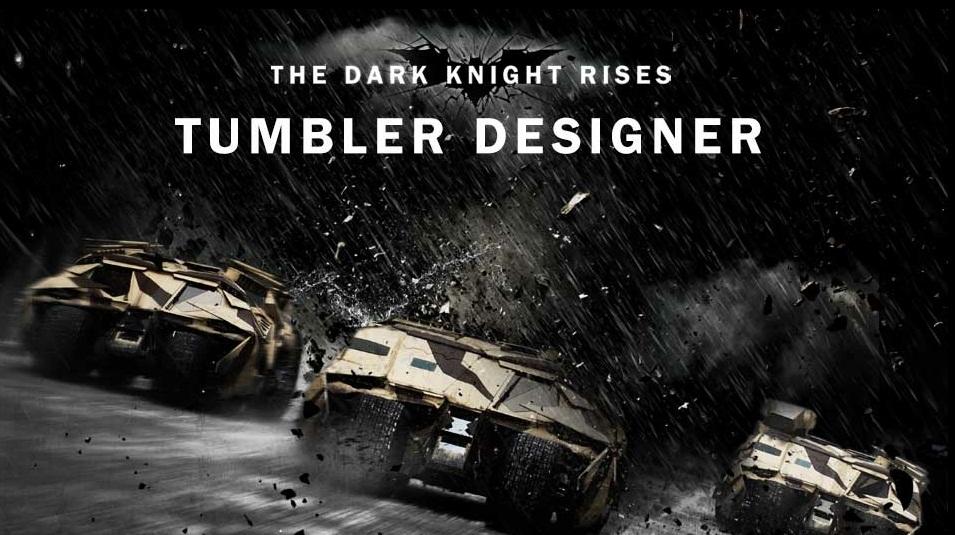 The Dark Knight Rises sort le 25 juillet 2012, avec Christian Bale (Bruce Wayne/Batman), Morgan Freeman(Lucius Fox), Anne Hathaway (Selina Kyle/Catwoman), Gary Oldman (Jim Gordon), Tom Hardy (Bane), Joseph Gordon-Levitt (John Blake), Marion Cotillard (Miranda Tate), Michael Caine (Alfred) et Josh Pence (Ra's al Ghul jeune).