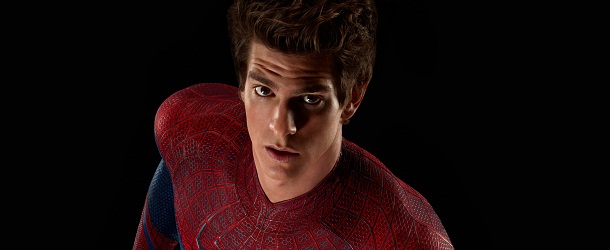 J-3 avant l'avant-première française de The Amazing Spiderman au Grand Rex, en présence des acteurs. J'espère pour vous que vous avez vos billets car lors de mon achat sur place il y quelques heures, la caissière m'a précisé que la soirée affichait presque complet… Une bonne nouvelle dans le sens où cela montre un intérêt fort pour ce type d'évènement, reboot ou pas, stars ou pas. De quoi signifier aux studios et aux futures sorties super-héroïques que la France est une destination incontournable ?!? C'est beau de rêver.
Toujours plus d'images, c'est possible, avec une featurette XXL d'une durée de sept minutes ! Un panorama assez complet sur le tournage et les différentes scènes déjà dévoilées. Dernier extrait en date, Spiderman engagé dans une mission périlleuse : l'arrestation et l'entoilage désormais célèbre d'un malheureux voleur de voitures. Et on termine avec un petit spot TV international rythmé comme il faut. Quant à la mauvaise nouvelle du titre ? J'y viens. The Amazing Spiderman ne sortira en Chine, ce géant du box office, que le 30 août 2012. Autrement dit bien après la bataille. Une décision sans doute motivée par les très nombreux succès de blockbusters américains, qui ont quelque peu cannibalisé le marché chinois. Et encore, il y a pire… mais ce sera pour une prochaine fois (et ça ne concerne pas le Tisseur) !
The Amazing Spiderman sort dans les salles françaises le 4 juillet 2012, avec Andrew Garfield (Peter Parker/Spiderman), Emma Stone (Gwen Stacy), Rhys Ifans (Dr. Curt Connors/le Lézard), Martin Sheen (Oncle Ben), Sally Field (Tante May), Denis Leary (George Stacy), Campbell Scott (Richard Parker), Julianne Nicholson (Mary Parker), Irrfan Khan (Dr. Ratha), Chris Zylka (Flash Thompson) et Miles Elliot (Billy Connors).