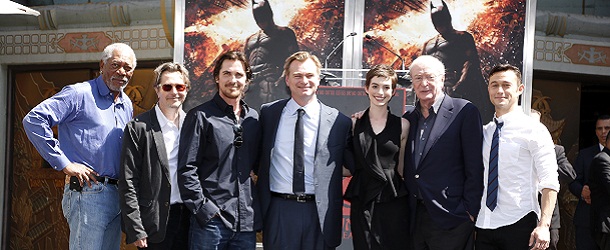 Ce week-end, c'était la fête pour The Dark Knight Rises… D'abord pour le film lui-même, avec une gigantesque featurette de 13 minutes, explorant les coulisses du tournage, agrémentée d'interviews inédites. 13 minutes c'est long, c'est beaucoup d'images, même si certains diront que la vidéo ne contient pas véritablement de spoilers. Les réactions sont en tout cas très enthousiastes, puisqu'il parait que c'est encore plus délicieux à découvrir qu'une bande annonce !  Je laisse ça aux amateurs… Les autres peuvent toujours se garder le lien en signet pour plus tard.
A la veille du lancement de la promotion dans les médias, une partie du casting de The Dark Knight Rises s'est retrouvée pour fêter son réalisateur Christopher Nolan, qui a immortalisé samedi ses empreintes devant le célèbre Grauman's Chinese Theatre d'Hollywood. Un honneur rare pour un cinéaste aussi jeune ! Et parce qu'une vidéo parlera mieux qu'un long discours, vous avez la possibilité de revoir les moments forts de la cérémonie. C'est assez coquasse, avec Nolan qui se fait tapoter les mains par les organisateurs pour que ses empreintes s'impriment bien !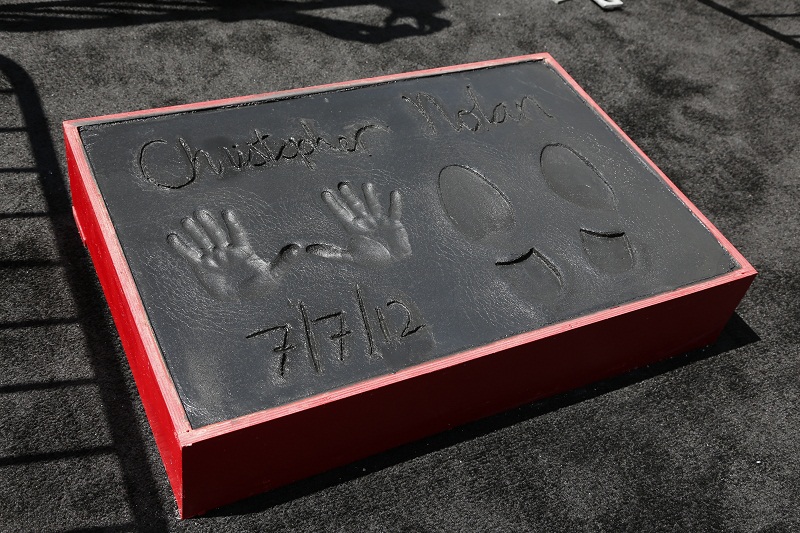 The Dark Knight Rises sort le 25 juillet 2012, avec Christian Bale (Bruce Wayne/Batman), Morgan Freeman(Lucius Fox), Anne Hathaway (Selina Kyle/Catwoman), Gary Oldman (Jim Gordon), Tom Hardy (Bane), Joseph Gordon-Levitt (John Blake), Marion Cotillard (Miranda Tate), Michael Caine (Alfred) et Josh Pence (Ra's al Ghul jeune).