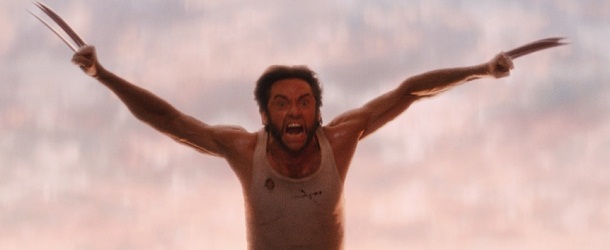 The Wolverine sort dans un peu plus d'un an aux Etats-Unis… Il était donc temps pour nous d'obtenir quelques informations sur le casting, car jusqu'à présent, seul Hugh Jackman était attaché au projet ! Selon le site SuperHeroHype, la production s'active pour rassembler autour du mutant griffu une pléiade d'acteurs japonais, puisque rappelons-le, l'intrigue du film se déroulera au pays du Soleil Levant, avec un certain Samouraï d'Argent et la pègre du coin. On saluera la ligne artistique adoptée par la Fox : choisir des acteurs japonais – même inconnus des occidentaux – pour jouer… des japonais. C'est bête à dire, mais c'est loin d'être le cas dans tous les films hollywoodiens.
De gauche à droite, nous avons donc : Hiroyuki Sanada (Lost, Rush Hour 3, Le Dernier Samouraï) qui sera Shingen ; Hal Yamanouchi (La vie aquatique, Push) qui jouera Yashida ; et les débutantes-modèles Tao Okamoto et Rila Fukushima qui incarneront respectivement Mariko et Yukio. Si le scénario des comics est conservé, Wolverine devrait tomber sous le charme de Mariko (n°3), dont le père est Shingen (n°1). Toute cette petite famille appartient au clan Yashida qui devrait être ici dirigé par… Yashida (n°2).
Et n°4, alias Yukio ? C'est une mercenaire, chargée par Shingen d'assassiner Logan (avant d'en tomber amoureux). Les longs métrages de la galaxie mutante étant souvent de libres adaptations des comics, gardez à l'esprit que des changements importants peuvent toujours survenir…

The Wolverine sort le 26 juillet 2013, avec Hugh Jackman (James Howlett/Logan/Wolverine).