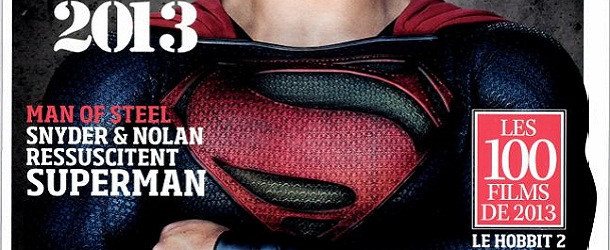 Cela faisait un petit moment que la France n'avait pas eu droit à une exclusivité mondiale sur un film super-héroïque… Le hors-série « Bilan / Previews » du magazine Studio Ciné Live vient de sortir en kiosque et Superman – Man of Steel est en couverture ! Une couverture qui rappelle grandement celle d'Entertainment Weekly l'année dernière. Incroyable mais vrai, ce cliché est bien plus intéressant que la récompense fournie par la Warner il y a quelques jours. Cocorico, il s'agit seulement de la seconde image officielle du film (en ne comptant pas les posters) !
J'ai ce numéro spécial sous les yeux. Il n'y a malheureusement pas d'autres images à l'intérieur. Ce que je peux vous dire en revanche, c'est que le visuel ci-dessous ne rend pas justice au bleu du costume, qui est bien plus lumineux « en vrai ». A vous de juger en kiosque, le magazine coûte 5.5 euros, avec en bonus… le poster d'Iron Man 3. Un mot enfin sur la bande annonce de la semaine prochaine. La durée du trailer est maintenant connue : 2 minutes et 20 secondes de bonheur !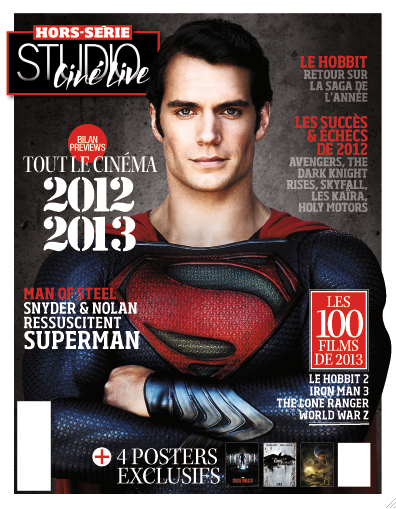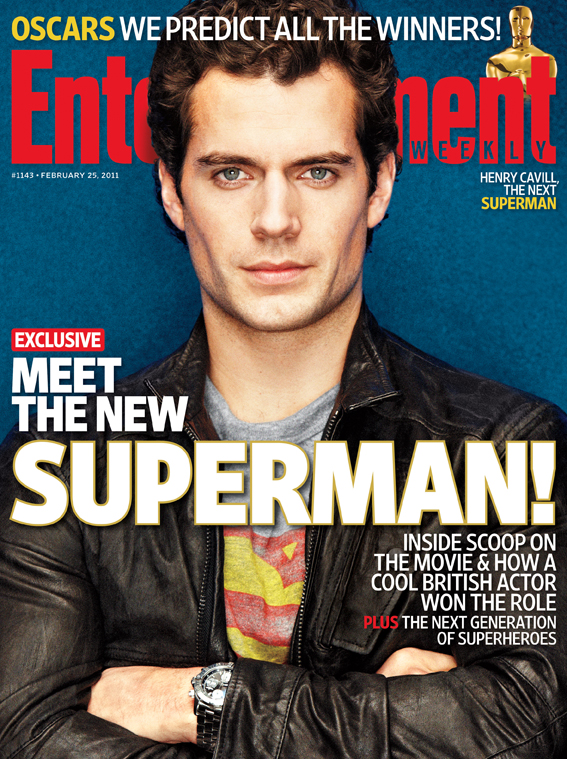 Superman – Man of Steel sort en France le 19 juin 2013 avec Henry Cavill (Clark Kent/Superman), Amy Adams (Lois Lane), Diane Lane (Martha Kent), Kevin Costner (Jonathan Kent), Laurence Fishburne (Perry White), Michael Shannon (Général Zod), Russell Crowe (Jor-El), Ayelet Zurer (Lara), Antje Traue (Faora), Harry Lennix (Général Swanwick) et Christopher Meloni (Colonel Hardy).