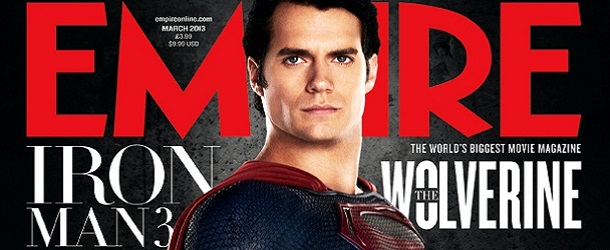 A genoux devant le Superman de Zack Snyder ! Un vrai Superman, à la carrure physique impressionnante, capable de soulever littéralement des montages ! Après Christopher Reeves, après Brandon Routh, place à Henry Cavill. Plus question de rigoler, l'acteur anglais habite le costume de l'Homme d'Acier. Le magazine Empire fait donc sa couverture avec l'évènement super-héroïque de l'été, Superman – Man of Steel.
Comme d'habitude, la dissection du magazine se fera progressivement tout au long de la semaine. En attendant les interviews, voici les images. Le Général Zod reprend des couleurs dans un environnement glacé (la Forteresse de Solitude ?). Ailleurs, Jor-El participe à ce qui semble être une réunion du Conseil kryptonien. Regardez, on distingue un conseiller sur la gauche… Le forum Superman vous attend !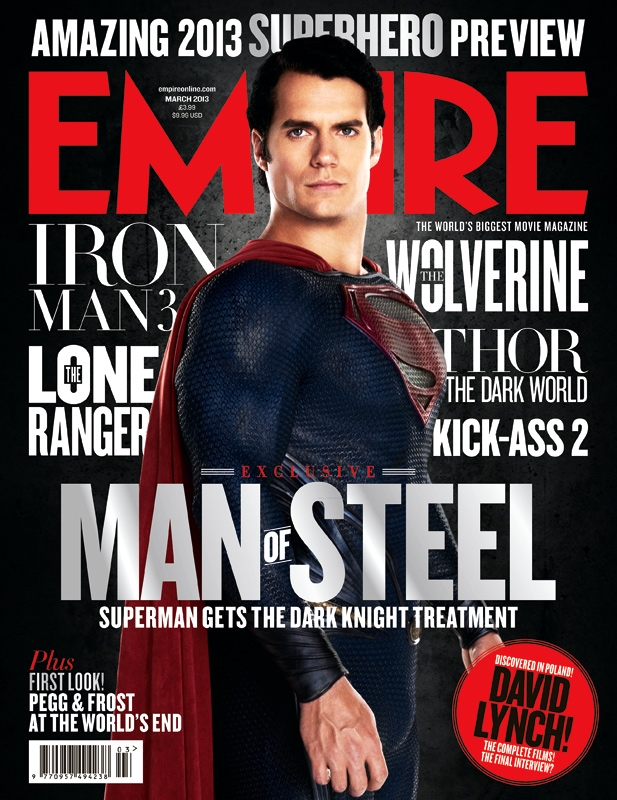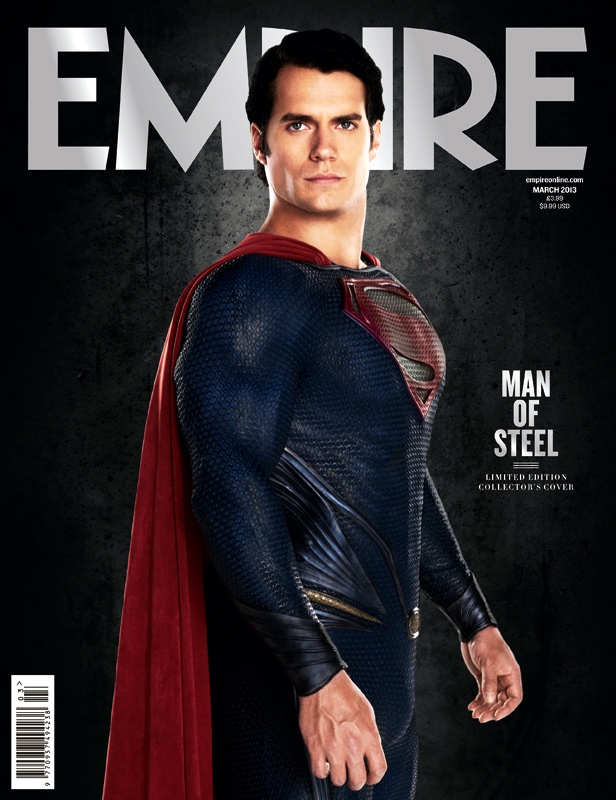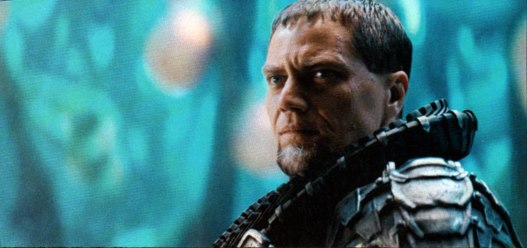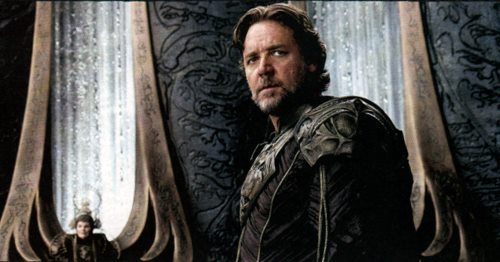 Superman – Man of Steel sort en France le 19 juin 2013 avec Henry Cavill (Clark Kent/Superman), Amy Adams (Lois Lane), Diane Lane (Martha Kent), Kevin Costner (Jonathan Kent), Laurence Fishburne (Perry White), Michael Shannon (Général Zod), Russell Crowe (Jor-El), Ayelet Zurer (Lara), Antje Traue (Faora), Harry Lennix (Général Swanwick) et Christopher Meloni (Colonel Hardy).