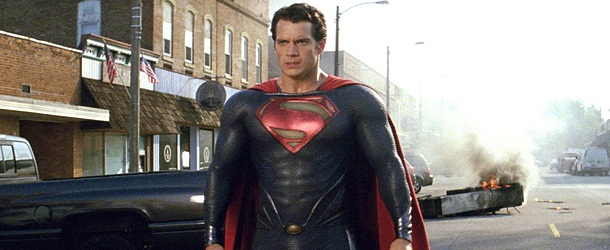 La Warner aime jouer avec l'impatience, la patience des fans. Alors que la bande annonce était espérée dans la nuit, il faudra se contenter… d'un message du Général Zod. Ce dernier demande à Kal-El de se rendre sous 24 heures. Le marketing tourne à vide : après des heures d'attente, le site viral IWillFindHim.com n'a pas révélé un trailer, mais un compte à rebours (il faut encore patienter 48 heures) ! Du « brouillage » tout un week-end pour un nouveau décompte… Génial.
Conclusion : cette nuit, les MTV Movie Awards garde leur exclusivité mondiale (la fameuse bande annonce sera normalement diffusée pendant l'événement [MAJ : Même pas !]). Et la Warner récidive. En décembre dernier, le studio avait déjà monté toute une opération virale dont la seule récompense était un simple poster raté. La promotion web – brillante et passionnante – de The Dark Knight est décidément bien loin !
Superman – Man of Steel sort en France le 19 juin 2013 avec Henry Cavill (Clark Kent/Superman), Amy Adams(Lois Lane), Diane Lane (Martha Kent), Kevin Costner (Jonathan Kent), Laurence Fishburne (Perry White), Michael Shannon (Général Zod), Russell Crowe (Jor-El), Ayelet Zurer (Lara), Antje Traue (Faora), Harry Lennix(Général Swanwick) et Christopher Meloni (Colonel Hardy).