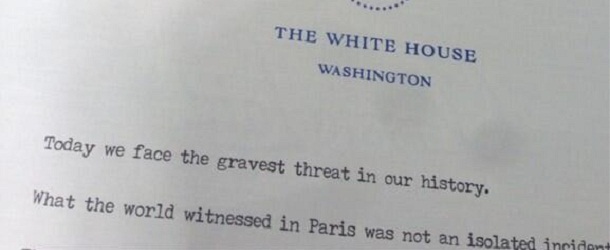 « Today we face the gravest threat in our history. What the world witnessed in Paris was not an isolated incident. » (« Aujourd'hui, nous devons faire face à la menace la plus grave de notre histoire. Ce dont le monde a été témoin à Paris n'est pas un incident isolé. »). Autrement dit, dans X-Men : Days of Future Past, la France sera prise pour cible. Sans doute par Magnéto et sa Confrérie des mauvais mutants !
Récapitulons les faits : l'histoire se déroule en 1973 ; Bryan Singer a posté un cliché sur la Guerre du Viêt Nam ; et il a tourné une scène montrant une réunion internationale… Nous pouvons donc conclure qu'il sera question dans le film des Accords de paix de Paris. Le 27 janvier 1973, Magnéto va s'inviter à cette réunion historique qui mit fin à la guerre du Viêt Nam. Et sa « participation » aura de gravissimes répercussions…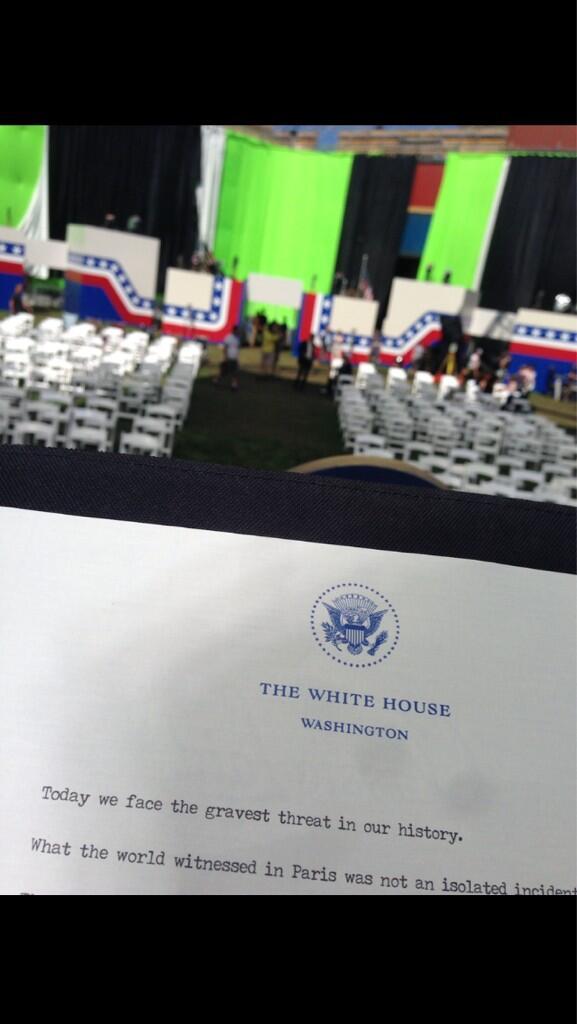 X-Men – Days of Future Past sort en France le 16 juillet 2014, avec James McAvoy (Charles Xavier/Professeur X), Michael Fassbender (Erik Lehnsherr/Magnéto), Hugh Jackman (Logan/Wolverine), Jennifer Lawrence (Raven Darkhölme/Mystique), Ellen Page (Kitty Pryde), Nicholas Hoult (Henry McCoy/le Fauve), Patrick Stewart (Professeur X « vieux »), Ian McKellen (Magnéto « vieux ») et Omar Sy (Bishop).