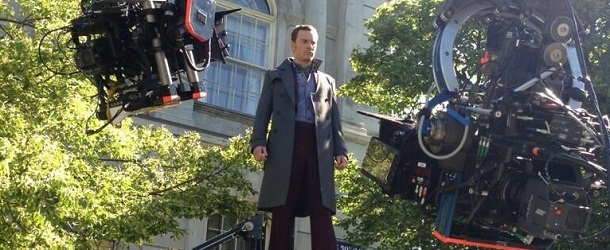 La magie du cinéma pulvérisée en une seconde par une image de production postée par Bryan Singer sur son compte Twitter… Comment faire voler le talentueux Michael Fassbender sur le tournage d'X-Men : Days of Future Past ? Tout simplement en l'installant sur une plateforme élévatrice ! Zut, ce n'est pas très héroïque tout ça…
On saluera la classe internationale de ce bon vieux Magneto, impeccable dans son grand manteau gris. D'où cette question : Bryan Singer prendra-t-il en compte les ultimes secondes d'X-Men : Le Commencement, dans lesquelles le Maître du Magnétisme revêt ses attributs traditionnels (costume violet et casque) ?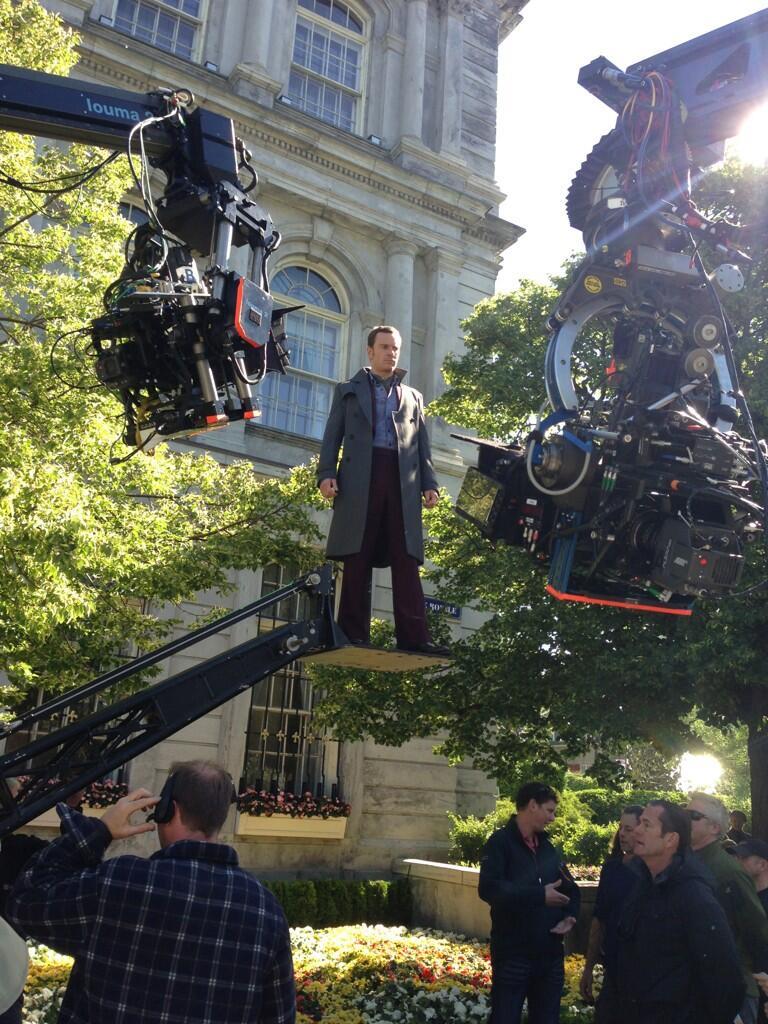 X-Men – Days of Future Past sort en France le 16 juillet 2014, avec James McAvoy (Charles Xavier/Professeur X), Michael Fassbender (Erik Lehnsherr/Magnéto), Hugh Jackman (Logan/Wolverine), Jennifer Lawrence (Raven Darkhölme/Mystique), Ellen Page (Kitty Pryde), Nicholas Hoult (Henry McCoy/le Fauve), Patrick Stewart (Professeur X « vieux »), Ian McKellen (Magnéto « vieux ») et Omar Sy (Bishop).