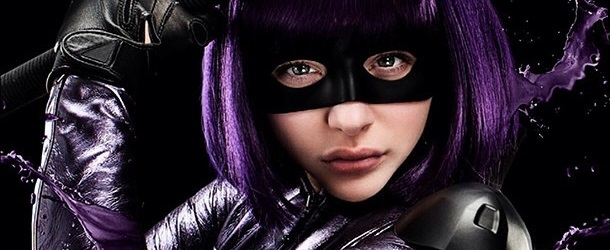 Kick-Ass 2 sort de sa torpeur ! Le panel du Comic Con a été marqué par la diffusion d'une bande annonce inédite destinée à un « public averti » (un trailer NSFW, « Not safe for work »). Une fois n'est pas coutume, ce morceau de choix – quatre minutes ! – a été mis en ligne dans la foulée. La séquence d'ouverture rappelle de bons souvenirs…
Procédons à l'appel. Étaient présents : les créateurs de Kick-Ass, Mark Millar et John Romita Jr. ; le réalisateur Jeff Wadlow ; et les acteur Aaron Johnson, Christopher Mintz-Plasse, Lindy Booth, John Leguizamo et Donald Faison. Malgré un tournage à Boston, Chloë Moretz a parlé quelques minutes par liaison satellite. Et elle a tenu à offrir à ses abonnés Twitter un joli portrait promotionnel. Bien joué.
Le grand absent – comme par hasard -, c'est bien sûr Jim Carrey, qui s'est récemment désolidarisé du film en raison de sa trop grande violence. Principal enseignement de la conférence, nous ne verrons pas à l'écran deux scènes marquantes des comics : [la scène du viol] et [la mort de Sophia, la chienne du Colonel Stars and Stripes]. Mais est-ce vraiment une surprise ? En tout cas, la bande annonce rassure et c'est bien là le principal !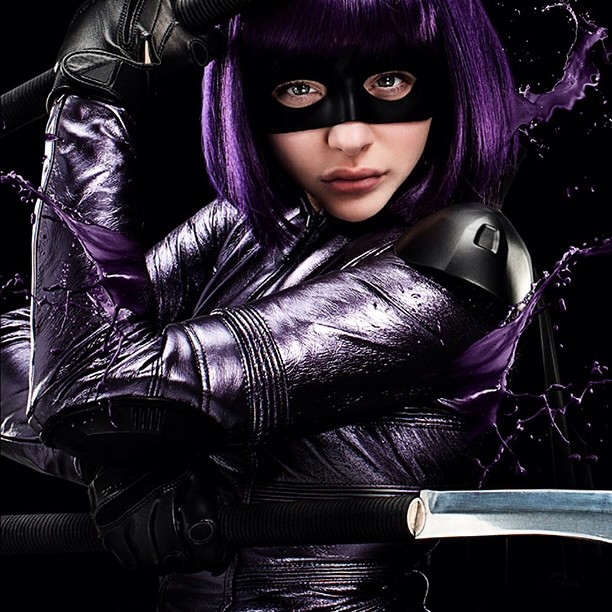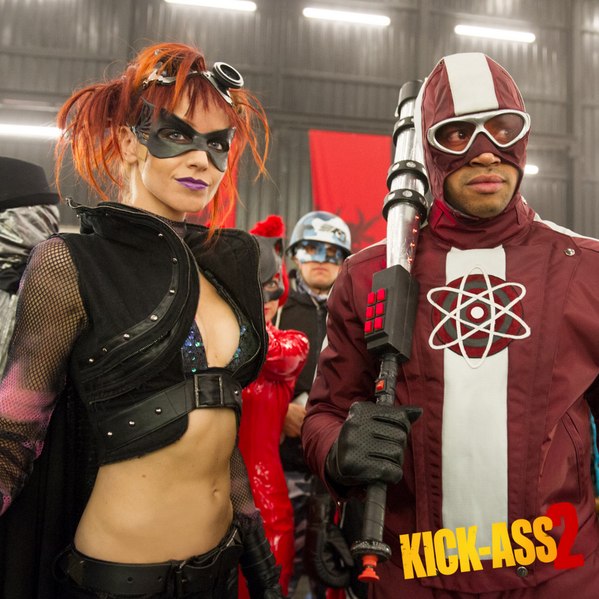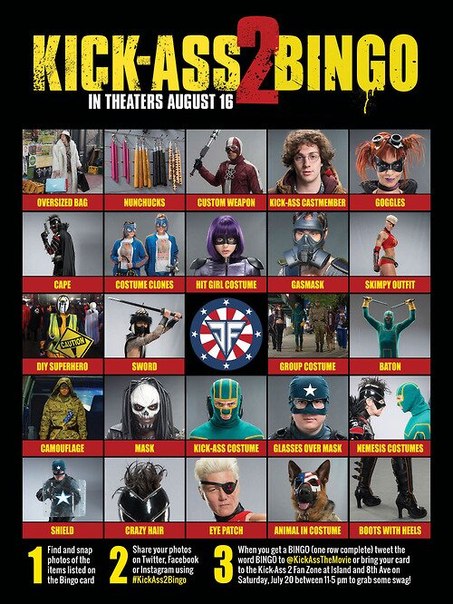 Kick-Ass 2 de Jeff Wadlow sort le 21 août 2013 en France, avec Aaron Johnson (Dave Lizewski/Kick-Ass), Chloë Moretz (Mindy Macready/Hit-Girl), Christopher Mintz-Plasse (Chris D'Amico/Red Mist), Jim Carrey (Colonel Stars and Stripes), Olga Kurkulina (Mother Russia), Donald Faison (Dr Gravity), John Leguizamo (Javier), et Nicolas Cage (Damon Macready/Big Daddy).