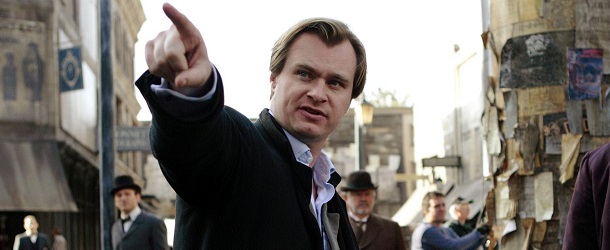 Vers l'infini et au-delà ! Où l'on reparle d'Interstellar, le nouveau Christopher Nolan… Dans un communiqué commun, Paramount Pictures et Warner Bros. Pictures ont annoncé le début du tournage. Rappelons que les deux studios œuvrent ensemble : la Paramount distribuera le film aux Etats-Unis, tandis que la Warner s'occupera de l'international. Comme d'habitude, Nolan va parcourir le monde (en 35mm anamorphique et en IMAX) : le réalisateur du Prestige se trouve actuellement en Alberta, au Canada.
Le synopsis de ce projet original signé Christopher et Jonathan Nolan commence à se préciser. Nous suivrons donc « les aventures d'un groupe d'explorateurs qui utilisent un trou de ver nouvellement découvert pour dépasser les limites des voyages spatiaux habités et qui partent ainsi à la conquête des vastes distances qu'impliquent un voyage interstellaire. » Un programme qui fera rêver tous les amateurs d'astronomie ! Enfin, voici le casting complet du film :
Matthew McConaughey (Magic Mike, Mud), Anne Hathaway (Les Misérables, The Dark Knight Rises), Jessica Chastain (Zero Dark Thirty, The Tree of Life), Bill Irwin (Rachel se marie, la série Les experts), John Lithgow (Tendres Passions, La Planète des singes : Les Origines), Casey Affleck (L'Assassinat de Jesse James par le lâche Robert Ford, Gone Baby Gone), David Gyasi (Cloud Atlas), Wes Bentley (Hunger Games), Mackenzie Foy (Twilight – Chapitre 4 : Révélation 1ère partie et Twilight – Chapitre 5 : Révélation 2ème partie) Timothée Chalamet (la série Homeland), Topher Grace (Spider-Man 3), David Oyelowo (Jack Reacher, La Planète des singes : Les Origines), Ellen Burstyn (La Dernière Séance, L'Exorciste), Michael Caine (L'Œuvre de Dieu, la part du Diable, la trilogie The Dark Knight).
Interstellar est réalisé par Christopher Nolan et sortira en France le 5 novembre 2014.