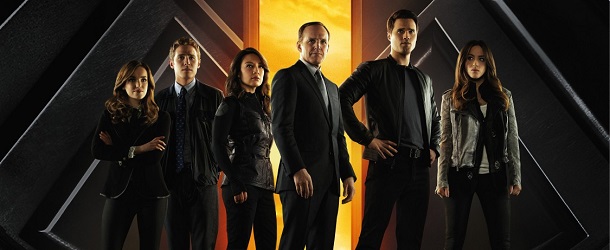 Les chiffres d'audience définitifs sortent tout juste du four : le premier épisode d'Agents of S.H.I.E.L.D. a rassemblé 12.12 millions de téléspectateurs. Mais plus important encore, le show diffusé sur ABC s'impose sur la cible préférée des annonceurs – les 18-49 ans – avec un taux de 4.7% (soit le meilleur démarrage pour un drama depuis quatre ans, le pilote de V est battu).
La concurrence était forte hier soir, avec deux géants de la télé américaine, The Voice (14.35 millions/4.7) et l'épisode de rentrée de NCIS (20.02 millions/3.6). A 500 000 téléspectateurs près, Agents of S.H.I.E.L.D. concède le titre du meilleur démarrage de la saison à The Blacklist (12.6 millions/3.8), une série menée par James 'Ultron' Spader. La performance de l'Agent Coulson est donc solide, mais comme d'habitude, c'est la deuxième semaine qui sera déterminante !
La série Agents of S.H.I.E.L.D. sera diffusée à partir de la rentrée sur ABC (et prochainement sur M6), avec Clark Gregg (Agent Phil Coulson), Brett Dalton (Agent Grant Ward), Ming-Na Wen (Agent Melinda May), Iain De Caestecker (Agent Leo Fitz), Elizabeth Henstridge (Agent Jemma Simmons) et Chloe Bennet (Skye).