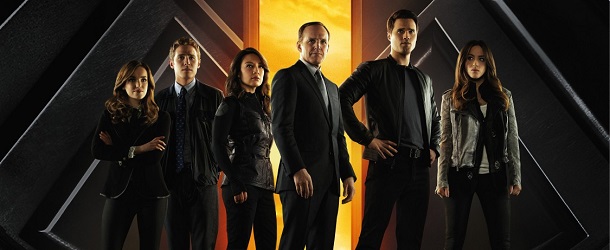 In Agents of S.H.I.E.L.D. we trust ! Après un quatrième épisode plutôt bon (ou moins mauvais que les précédents, c'est selon), intéressons-nous à l'épisode de demain, 'Girl in the Flower Dress'. La fille, ou plutôt la femme en robe à fleurs, n'est pas présente dans cet extrait, mais l'autre grande intrigue de l'aventure de la semaine est esquissée : l'allégeance trouble de Skye… Mais il faut dire qu'elle a ses raisons !
Synopsis : Une fille insaisissable habillée d'une robe à fleurs pourrait détenir la clef du mystère qui amène Coulson et son équipe en Asie, au secours d'un jeune homme doté d'un pouvoir rare et dangereux. De son côté, Skye a un secret qui met en péril sa relation avec l'équipe, pile au moment où ils ont le plus besoin d'elle.
Agents of S.H.I.E.L.D. – Saison 1 – Episode 5 – 'Girl in the flower dress' – Extrait :
La série Agents of S.H.I.E.L.D. est diffusée chaque mardi sur ABC (et prochainement sur M6), avec Clark Gregg (Agent Phil Coulson), Brett Dalton (Agent Grant Ward), Ming-Na Wen (Agent Melinda May), Iain De Caestecker (Agent Leo Fitz), Elizabeth Henstridge (Agent Jemma Simmons) et Chloe Bennet (Skye).