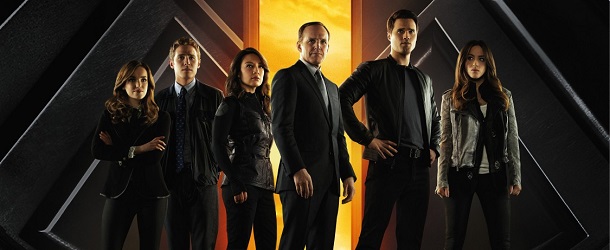 Ouf, les héros d'Agents of S.H.I.E.L.D. ont enrayé leur chute… Cette semaine, l'épisode 'Eye-Spy' a été suivi par 7.65 millions de téléspectateurs. Un score stable par rapport à la semaine dernière (7.87 millions). En face sur CBS, l'ogre N.C.I.S. fait bien sûr beaucoup mieux, 18.83 millions de téléspectateurs. Dommage de confronter deux séries si proches le même soir !
En revanche, sur la cible des 18-49 ans, c'est moins bon. L'équipe de Coulson perd encore 0.1 point, passant de 2.9% à 2.8%. Pour la deuxième fois depuis le début de la saison, N.C.I.S. remonte devant (3.1%). Maintenant que la série s'est stabilisée, espérons que son audience augmentera un peu… Le mutant (?) visible dans la preview du prochain épisode devrait aider !
La série Agents of S.H.I.E.L.D. est diffusée chaque mardi sur ABC (et prochainement sur M6), avec Clark Gregg (Agent Phil Coulson), Brett Dalton (Agent Grant Ward), Ming-Na Wen (Agent Melinda May), Iain De Caestecker (Agent Leo Fitz), Elizabeth Henstridge (Agent Jemma Simmons) et Chloe Bennet (Skye).