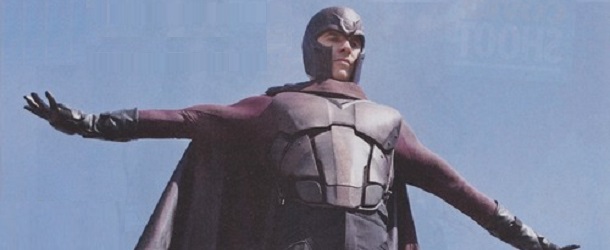 Aux oubliettes le costume classique porté par Magnéto à la fin d'X-Men : Le Commencement ! Même chose pour le casque à cornes. On ne peut pas dire que ce soit une surprise, puisque Bryan Singer est aux commandes… Dans X-Men : Days of Future Past, Erik Lehnsherr opte pour un plastron renforcé – quelle poitrine ! – qui sort un peu de nulle part. Entertainment Weekly a également publié une image du Fauve affrontant Magnéto au milieu de tiges métalliques. Gloups.
Les X-Men envoient Wolverine dans le passé pour changer un événement historique majeur, qui pourrait impacter mondialement humains et mutants. La plus grosse production X-Men, par Bryan Singer, au casting vertigineux. Le film réunira pour la première fois les acteurs des premiers X-Men et ceux de la nouvelle génération.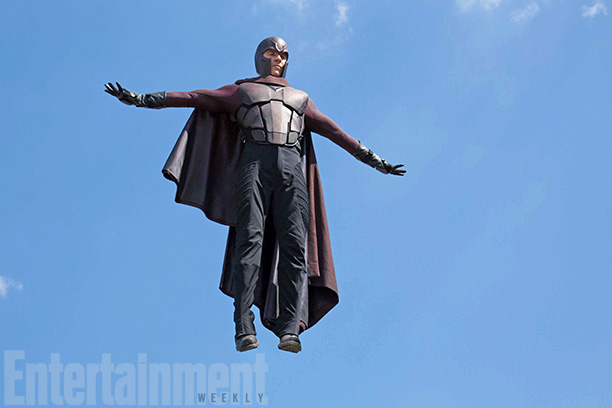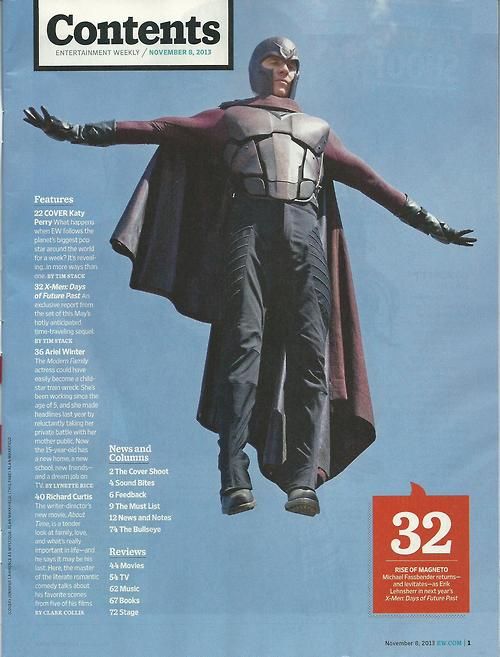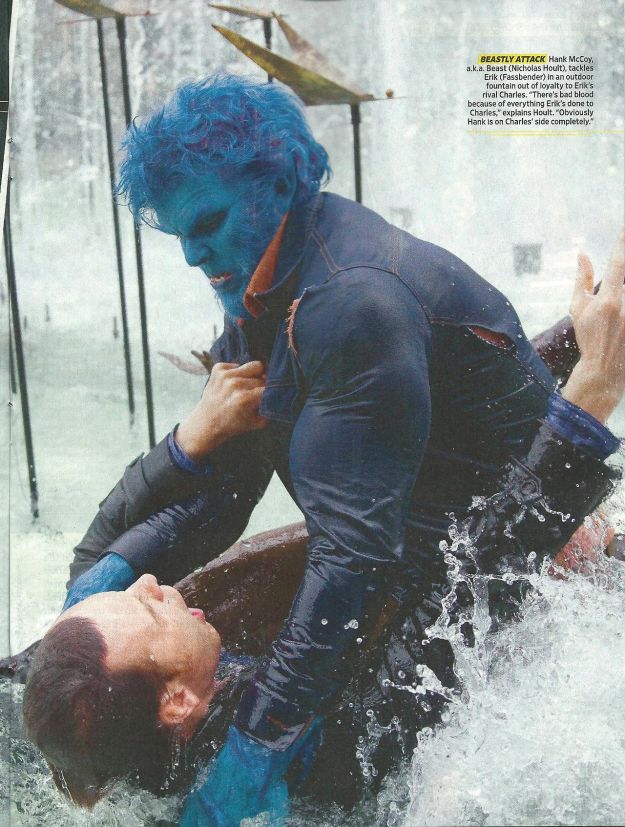 X-Men – Days of Future Past sort en France le 21 mai 2014, avec James McAvoy (Charles Xavier/Professeur X), Michael Fassbender (Erik Lehnsherr/Magnéto), Hugh Jackman (Logan/Wolverine), Jennifer Lawrence (Raven Darkhölme/Mystique), Ellen Page (Kitty Pryde), Nicholas Hoult (Henry McCoy/le Fauve), Patrick Stewart (Professeur X « vieux »), Ian McKellen (Magnéto « vieux ») et Omar Sy (Bishop).