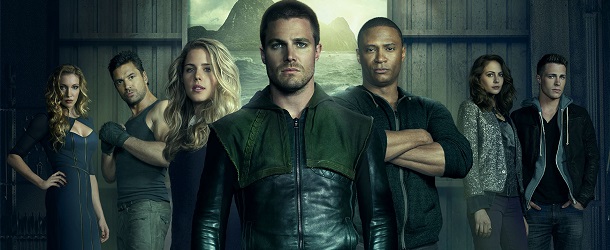 [Mon record à Flappy Bird, c'est 55. Et vous ?] Comme dirait Jean-Pierre Raffarin, « Notre route est droite, mais la pente est forte… » Après être tombé au fond du trou début mars (2.21 millions de téléspectateurs), l'audience de la série Arrow remonte doucement mais sûrement ! 2.42 millions de fidèles la semaine dernière et… 2.62 millions de super-héros et super-héroïnes hier (chiffre définitif).
Sur la cible des 18-49 ans, l'épisode 'Birds of Prey' réalise un taux de 0.9%, en hausse de 0.1 point. Ce qui prouve qu'un épisode 100% féminin peut faire de bons scores (où est notre film/série Wonder Woman/Amazon ?). Rendez-vous dans sept jours pour 'Deathstroke', le très attendu épisode 18, ultime chapitre de l'arc scénaristique en cours. Et après, ce sera le grand final (épisodes 19-23) !
La série Arrow est diffusée chaque mercredi sur The CW, avec Stephen Amell (Oliver Queen), Katie Cassidy (Laurel Lance), David Ramsey (John Diggle), Emily Bett Rickards (Felicity Smoak), Willa Holland (Thea Queen), Colton Haynes (Roy Harper), Manu Bennett (Slade Wilson), Paul Blackthorne (Quentin Lance) et Susanna Thompson (Moira Queen).