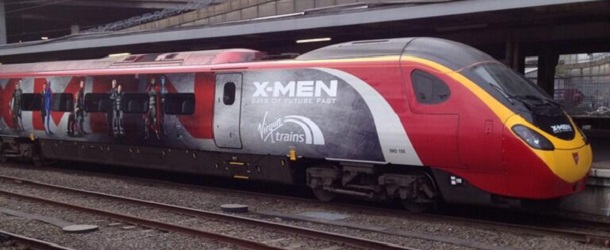 Les vrais héros voyagent en X-Men : First Class, c'est bien connu ! Curieuse alliance promotionnelle entre la Fox et Virgin : Hugh Jackman et James McAvoy ont inauguré un train aux couleurs d'X-Men : Days of Future Past. C'était ce matin, à Londres. L'opération est assez anecdotique, mais les photos ont le mérite d'être sympathiques. Sans transition, le dernier épisode de The Walking Dead – diffusé cette nuit – était accompagné d'un spot TV mutant. Ne clignez pas yeux, il y a deux secondes inédites : Bishop faisant feu et le jeune Magnéto jouant les cowboys avec son arme…
Les X-Men envoient Wolverine dans le passé pour changer un événement historique majeur, qui pourrait impacter mondialement humains et mutants. La plus grosse production X-Men, par Bryan Singer, au casting vertigineux. Le film réunira pour la première fois les acteurs des premiers X-Men et ceux de la nouvelle génération.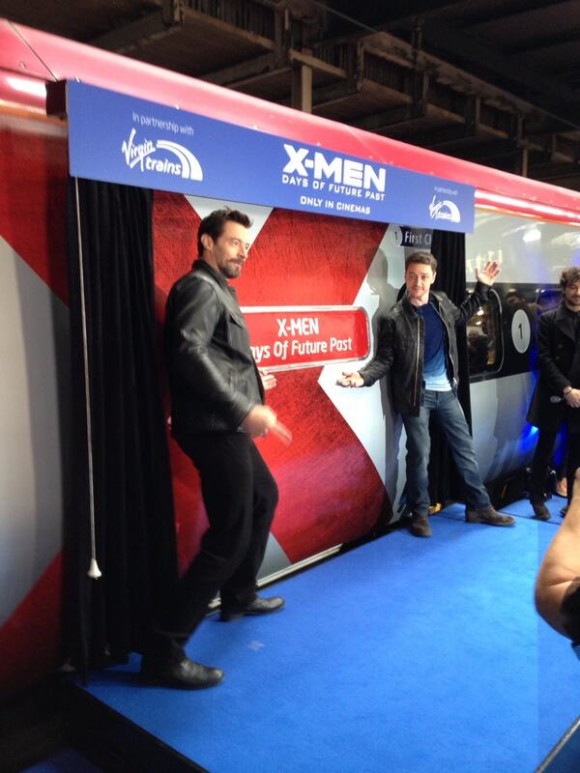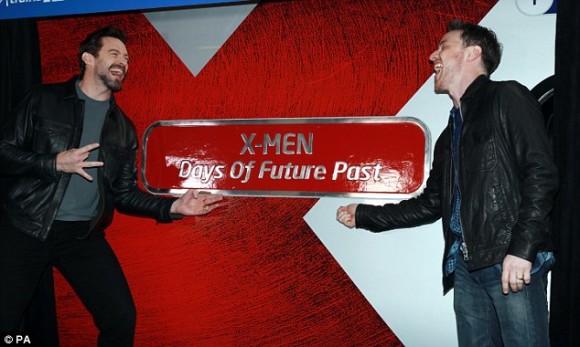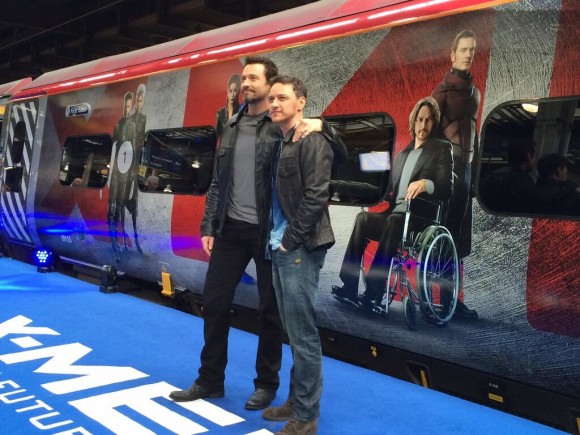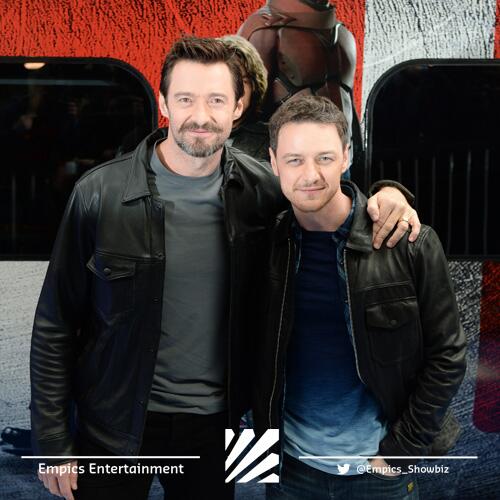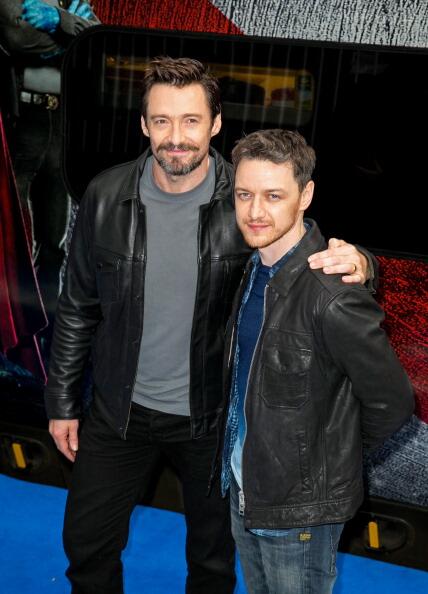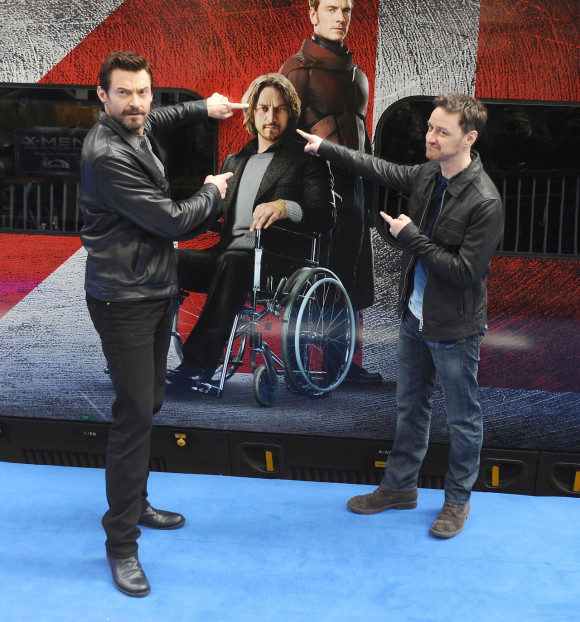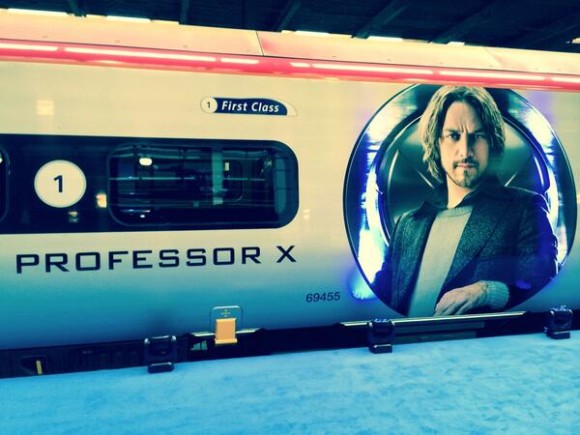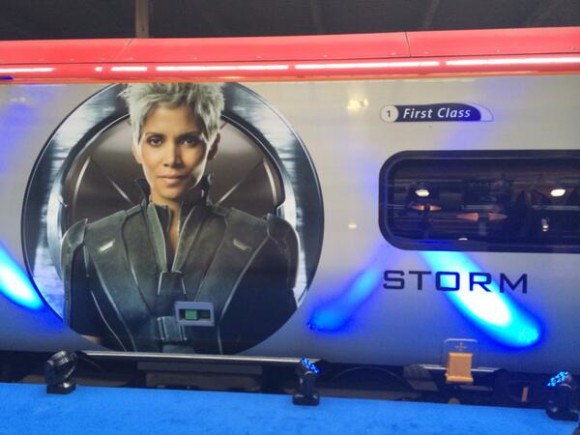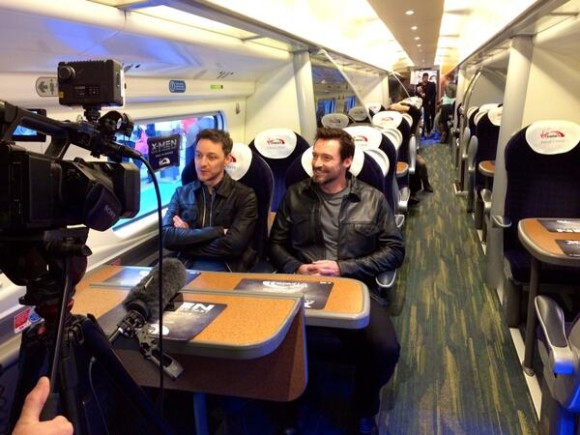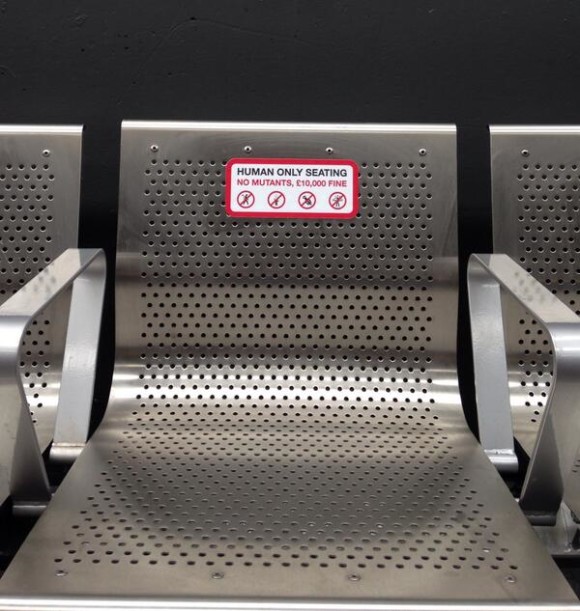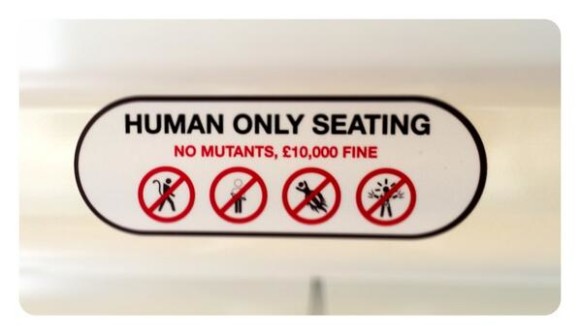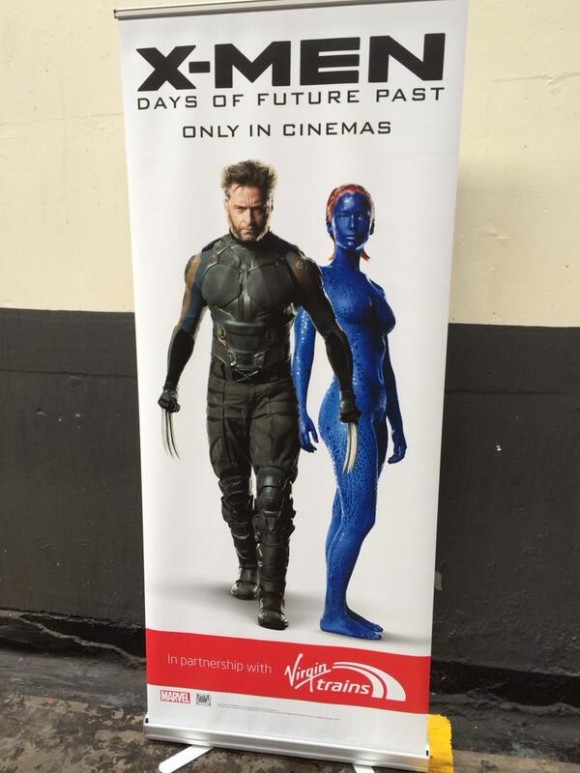 X-Men : Days of Future Past est réalisé par Bryan Singer et sortira en France le 21 mai 2014, avec James McAvoy (Charles Xavier/Professeur X), Michael Fassbender (Erik Lehnsherr/Magnéto), Hugh Jackman (Logan/Wolverine), Patrick Stewart (Charles Xavier/Professeur X), Ian McKellen (Erik Lehnsherr/Magnéto), Jennifer Lawrence (Raven Darkhölme/Mystique), Nicholas Hoult (Henry McCoy/le Fauve) et Omar Sy (Bishop).