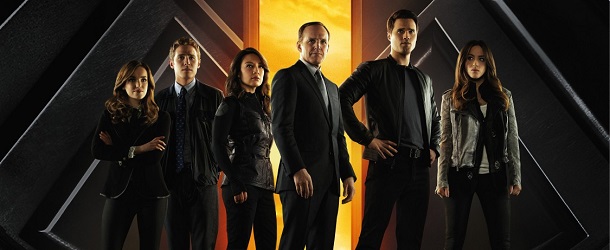 [Il faut toujours attendre les chiffres définitifs… Dans le cas présent, le différentiel est de 350 000 téléspectateurs. A la hausse.] Hier soir, Agents of S.H.I.E.L.D. a réalisé sa meilleure audience depuis le 4 février (l'épisode 13, 'T.R.A.C.K.S.'). 'The Only Light in the Darkness' a conquis 6.04 millions de mélomanes. La série repasse donc au-dessus des 6 millions d'accros ! Sur la cible préférée des annonceurs, les 18-49 ans, le show termine la soirée avec un taux de 1.9% (en baisse de 0.2 point).
Pour ceux qui ne suivent pas la série, mais qui souhaitent rester informés, voici une sympathique révélation : dans le dernier épisode, nous avons appris que l'Agent Antoine Triplett était [le petit-fils de… Gabe Jones (Derek Luke), un membre des Howling Commandos, vu dans Captain America : First Avenger] ! Voici une petite photo spoiler, pour situer ces deux personnages. Comme le répète le hashtag officiel d'Agents of S.H.I.E.L.D., « Tout est lié », plus que jamais…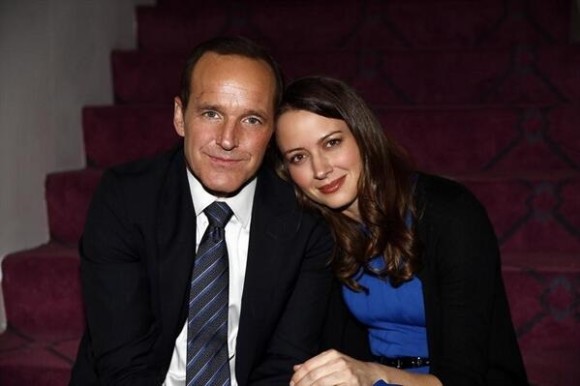 La série Agents of S.H.I.E.L.D. est diffusée chaque mardi sur ABC (et prochainement sur M6), avec Clark Gregg (Agent Phil Coulson), Brett Dalton (Agent Grant Ward), Ming-Na Wen (Agent Melinda May), Iain De Caestecker (Agent Leo Fitz), Elizabeth Henstridge (Agent Jemma Simmons) et Chloe Bennet (Skye).