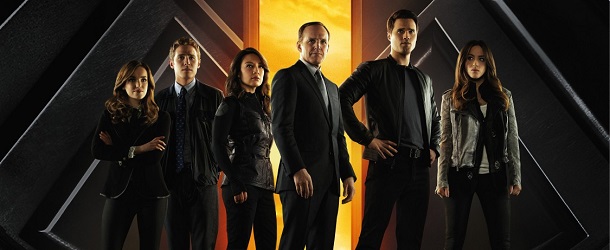 C'est maintenant prouvé, il y a malheureusement une corrélation entre la qualité des épisodes et l'audience. Hier, l'excellent 'End of the Beginning' a diverti 5.71 millions de cyborgs (chiffre définitif). C'est la deuxième plus mauvaise audience du show (seul 'T.A.H.I.T.I.' a fait pire, avec 5.46 millions d'agents assermentés). Un score qui s'explique en partie par les pauses à répétition ('Yes Men' et ses 5.99 millions d'envoûtés, c'était le 11 mars !).
Sur la cible des 18-49 ans, Agents of S.H.I.E.L.D. se maintient à un taux de 2% (en baisse de 0.1 point). Les six prochaines semaines vont être passionnantes à observer. Six épisodes à la suite, aucune interruption, et Captain America : Le Soldat de l'Hiver en bande annonce de luxe. Car logiquement, les fans américains – qui découvriront le film ce week-end – devraient se ruer en masse sur le prochain épisode !
La série Agents of S.H.I.E.L.D. est diffusée chaque mardi sur ABC (et prochainement sur M6), avec Clark Gregg (Agent Phil Coulson), Brett Dalton (Agent Grant Ward), Ming-Na Wen (Agent Melinda May), Iain De Caestecker (Agent Leo Fitz), Elizabeth Henstridge (Agent Jemma Simmons) et Chloe Bennet (Skye).