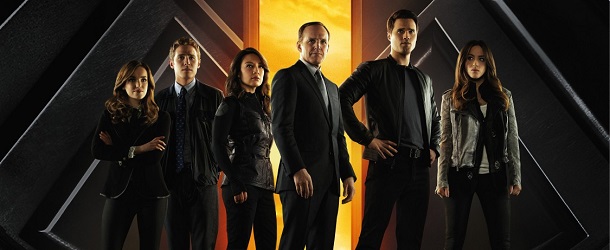 Huit mois et seulement trois posters… mais cela va bientôt changer ! Chaque jeudi, Marvel dévoilera une affiche illustrant le prochain épisode d'Agents of S.H.I.E.L.D. (via Entertainment Weekly). Voici la première, celle de 'Turn, Turn, Turn', qui inaugure donc une série de six visuels, réalisés par des artistes reconnus. Dans l'Univers Cinématographique Marvel post-Captain America : Le Soldat de l'Hiver, la menace est partout… même à l'intérieur du S.H.I.E.L.D. Une belle pièce, signée Mike Del Mundo, que les fans américains pourront acquérir demain… avec un peu de chance (le tirage est limité à 100 exemplaires).
Agents of S.H.I.E.L.D. – Saison 1 – Episode 17 – 'Turn, Turn, Turn' : Coulson et son équipe se retrouvent sans personne à qui se fier, alors même qu'ils sont pris au piège, avec un traître en leur sein.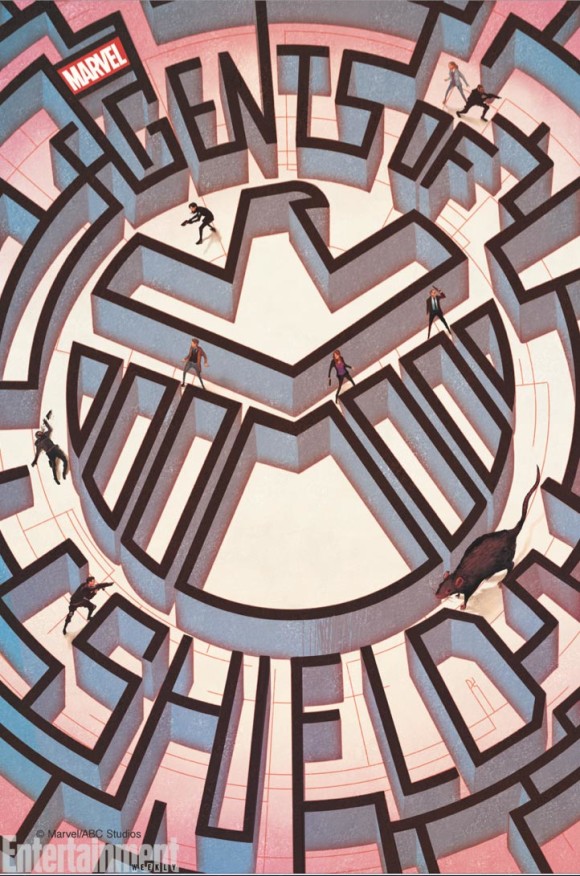 La série Agents of S.H.I.E.L.D. est diffusée chaque mardi sur ABC (et prochainement sur M6), avec Clark Gregg (Agent Phil Coulson), Brett Dalton (Agent Grant Ward), Ming-Na Wen (Agent Melinda May), Iain De Caestecker (Agent Leo Fitz), Elizabeth Henstridge (Agent Jemma Simmons) et Chloe Bennet (Skye).