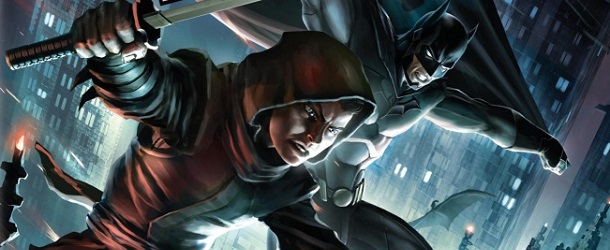 Ah, Killer Croc… Tout cela rappelle l'époque des rumeurs autour de Batman 3 (alias The Dark Knight Rises). Certains pensent d'ailleurs que le vilain est évoqué dans l'ultime opus nolanien quand le Commissaire Gordon parle d'alligators géants dans les égouts. Bref, voici un nouvel extrait de Son of Batman, le nouveau film d'animation DC Comics, à consommer entre deux épisodes d'Arrow (Deathstroke est présent dans les deux !). En bonus, quelques images.
Batman est choqué d'apprendre qu'il a non seulement un fils, mais que la mère de l'enfant est Talia, la fille du terroriste international Ra's al Ghul. Néanmoins, le Chevalier Noir et son fils (en tant que nouveau Robin) deviennent alliés quand Talia recrute une équipe de ninja Man-Bats, pour mener une entreprise criminelle aux ramifications internationales.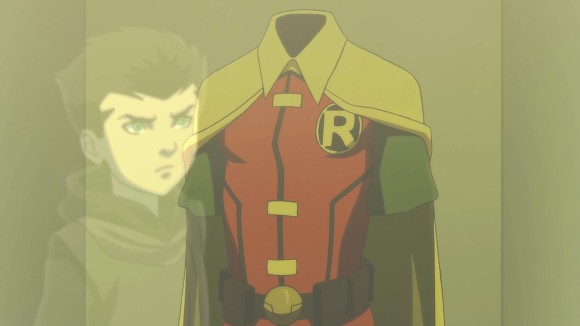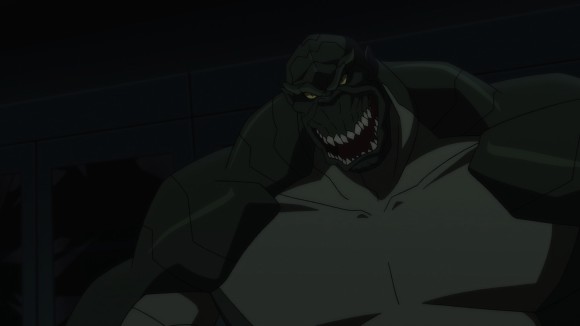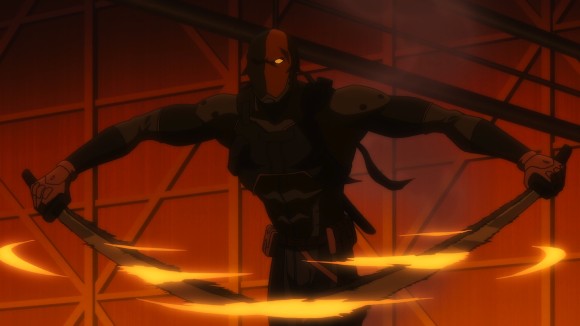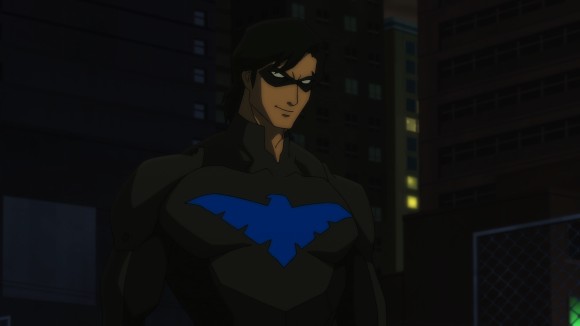 Son of Batman est réalisé par Ethan Spaulding et sort aux Etats-Unis le 6 mai 2014 (DVD/Blu-ray), avec Jason O'Mara (Bruce Wayne/Batman), Stuart Allan (Damian Wayne), Morena Baccarin (Talia al Ghul), Giancarlo Esposito (Ra's al Ghul), David McCallum (Alfred Pennyworth), Xander Berkeley (Kirk Langstrom/Man-Bat) et Thomas Gibson (Deathstroke).