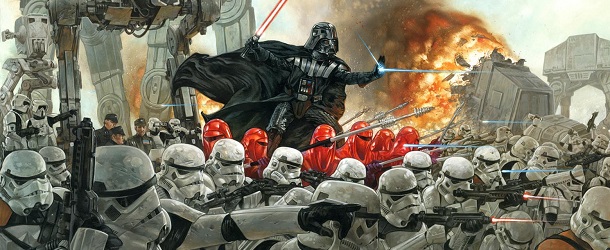 Le lecture du making of de Star Wars : Episode VII s'annonce passionnante… Comme une fleur, le président des studios Disney – Alan Horn – nous révèle que le tournage du premier épisode de la postlogie a déjà commencé ! Comme pour n'importe quel blockbuster, il s'agit sans doute d'un pré-tournage ne nécessitant pas la présence des acteurs… mais tout de même ! Cette information contredit ce qui avait été annoncé précédemment (le premier clap devait retentir au mois de mai).
Le 4 avril, le site Jedi News affirmait justement que le film était déjà en tournage au Caire. Maintenant que la première partie de la phrase est vérifiée, la rumeur d'un tournage en Egypte paraît fondée. Il serait également question d'une étape à Tatooine, Abu Dhabi. Toujours au micro de The Hollywood Reporter, Alan Horn nous apprend que le casting n'est « pas encore complètement terminé ». Réussir à maintenir un tel secret à l'ère d'internet, cela force le respect !
Star Wars : Episode VII est réalisé par J.J. Abrams et sort en France le 18 décembre 2015.