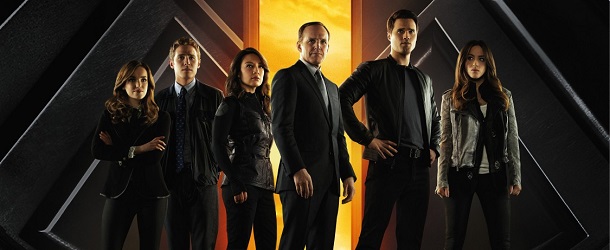 Les Agents of S.H.I.E.L.D. préparent leur rentrée… Les premières images de la saison 2 ont été dévoilées dans un spot TV. Bien que la vidéo soit de mauvaise qualité, on distingue un Ward barbu, Melinda May face à l'Homme Absorbant et… un nouveau logo, plus sombre ! Quel sera le rôle du Directeur Coulson dans la reconstruction du S.H.I.E.L.D. ? Sera-t-il confiné dans un bureau pendant 22 épisodes ?
Le magazine Entertainment Weekly nous apprend qu'il bénéficiera d'un petit coup de pouce de Nick Fury. Ce dernier lui a confié un bunker souterrain de la Seconde Guerre mondiale, truffé de gadgets modernes. Notons que ce bunker servait de base au SSR (l'ancêtre du S.H.I.E.L.D., au centre de la mini-série Agent Carter)… En bonus, un autre spot TV. Rien de bien nouveau, si ce n'est ce sombre logo !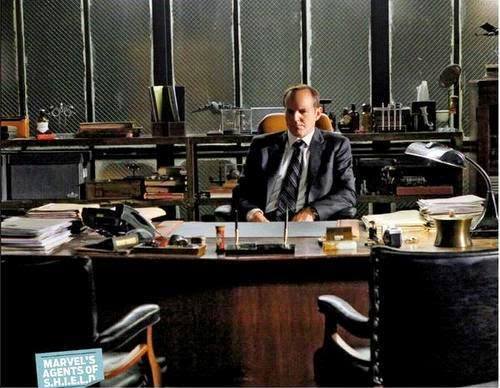 La série Agents of S.H.I.E.L.D. est diffusée chaque mardi sur ABC (et prochainement sur M6), avec Clark Gregg (Agent Phil Coulson), Brett Dalton (Agent Grant Ward), Ming-Na Wen (Agent Melinda May), Iain De Caestecker (Agent Leo Fitz), Elizabeth Henstridge (Agent Jemma Simmons) et Chloe Bennet (Skye).