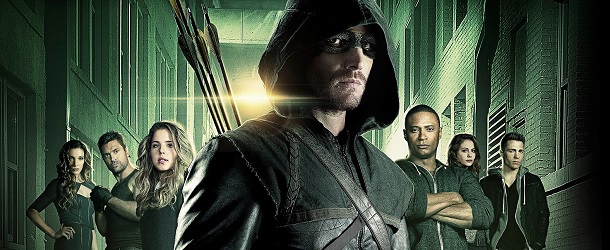 23 + 23 + 4 = 50 ! Le tournage du cinquantième épisode d'Arrow a débuté aujourd'hui. Le showrunner de la série, Marc Guggenheim, a dévoilé sur Twitter le titre de cette histoire-anniversaire : 'The Magician' (diffusion le 29 octobre). Bien sûr, la silhouette de Zatanna Zatara vient immédiatement à l'esprit. Mais ce serait oublier un peu vite l'alias de Malcom Merlyn. Dans les comics, l'Archer Noir est connu sous le nom de 'Merlyn the Magician'. En sera-t-il de même à la télévision ? [Mise à jour : Oui ! Voir le nouveau tweet de Guggenheim.]
Après sa victoire, Arrow est devenu un héros pour les citoyens de Starling. La criminalité est en baisse, les gens se sentent plus en sécurité, et le Capitaine Lance renonce même à son groupe d'intervention Anti-Justicier. Profitant de son succès, Oliver croit qu'il peut enfin avoir une vie privée et invite Felicity à un rendez-vous. Mais à la seconde où Oliver baisse sa garde, un ennemi mortel réapparaît à Starling, le forçant à réaliser qu'il ne peut pas être Oliver Queen – pas tant que la ville a besoin d'Arrow.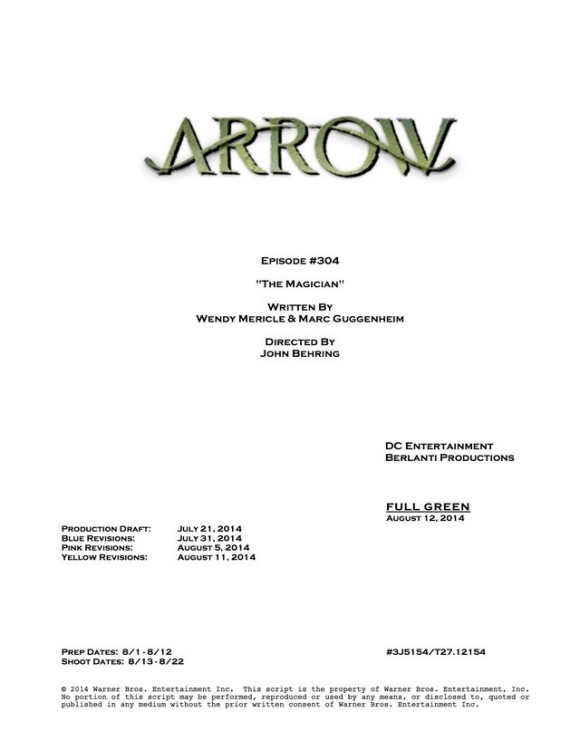 La série Arrow est diffusée chaque mercredi sur The CW, avec Stephen Amell (Oliver Queen), Katie Cassidy (Laurel Lance), David Ramsey (John Diggle), Emily Bett Rickards (Felicity Smoak), Willa Holland (Thea Queen), Colton Haynes (Roy Harper), Manu Bennett (Slade Wilson), Paul Blackthorne (Quentin Lance) et Susanna Thompson (Moira Queen).