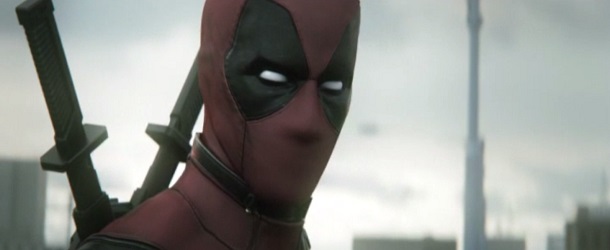 Il faut sauver le soldat Wade Wilson ! Rhett Reese (Bienvenue à Zombieland) est le co-scénariste de Deadpool. Il vient de lancer sur Twitter une campagne pour que le projet maudit se concrétise. Reese ne demande pas grand chose, juste un retweet, pour montrer à la Fox que le potentiel est là. Donc si vous voulez voir un jour le Mercenaire Disert sur grand écran, cliquez sur 'Retweet' !
Team Pool needs your official 'vote' of support. Let's break the internet. RETWEET if you would buy a ticket to the DEADPOOL MOVIE.

— Rhett Reese (@RhettReese) 7 Août 2014
[Mise à jour : Rob Liefeld, le co-créateur du personnage, rejoint l'opération.]
Following @RhettReese experiment, RT this if you would buy a ticket to see #Deadpool film based on the leaked footage. Thx.

— robertliefeld (@robertliefeld) 8 Août 2014
Deadpool est réalisé par Tim Miller et sort aux États-Unis le 31 février 2079, avec Ryan Reynolds (Wade Wilson/Deadpool).