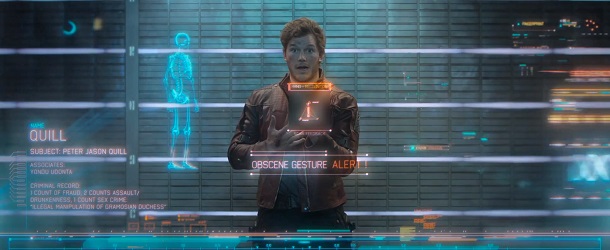 Une nouvelle franchise aussi puissante qu'Iron Man est en train de naître… Les Gardiens de la Galaxie ! Jeudi soir, dès 19 heures, le blockbuster de James Gunn a récolté 11.2 millions de dollars aux États-Unis, signant le meilleur démarrage de l'année. C'est mieux que Captain America : Le Soldat de l'Hiver (10.2 millions), The Amazing Spider-Man : Le Destin d'un Héros (8.2 millions) et X-Men : Days of Future Past (8.1 millions).
Certes, l'été favorise les avant-premières. Mais le score du film reste énorme, car Les Gardiens de la Galaxie sont (encore) des inconnus ! Seules les productions super-héroïques suivantes ont fait mieux : The Dark Knight Rises (30.6 millions, minuit) ; Avengers (18.7 millions, minuit) ; The Dark Knight (18.5 millions, minuit) ; Iron Man 3 (15.6 millions, jeudi soir). C'est dire l'exploit !

Les Gardiens de la Galaxie est réalisé par James Gunn et sort en France le 13 août 2014, avec Chris Pratt (Peter Quill/Star-Lord), Zoe Saldana (Gamora), David Bautista (Drax le Destructeur), Bradley Cooper (Rocket Raccoon), Vin Diesel (Groot), Lee Pace (Ronan l'Accusateur), Michael Rooker (Yondu), Karen Gillan (Nebula), Djimon Hounsou (Korath), Benicio del Toro (Taneleer Tivan/le Collectionneur), John C. Reilly (Rhomann Dey) et Glenn Close (Nova Prime).