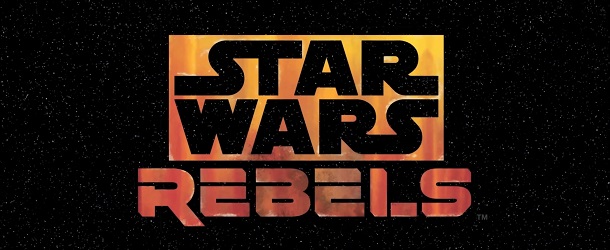 C'est le deuxième d'une série de quatre ('The Machine in the Ghost', 'Art Attack', 'Entrangement' et 'Property of Ezra Bridger')… Chaque lundi, Disney XD diffuse un court métrage Star Wars Rebels. Aujourd'hui, c'est Sabine Wren qui est à l'honneur. La Mandalorienne serait-elle à l'origine du symbole de l'Alliance Rebelle ? L'Amiral Thrawn deviendra-t-il son plus grand fan (elle lui a presque piqué sa réplique : « C'était si artistiquement fait. ») ? Sabine Wren va-t-elle détrôner Ahsoka Tano (elles ont le même âge, 16 ans) ? A vos claviers !
Alors que la galaxie connaît une période sombre depuis que l'Empire Galactique a étendu son emprise, Star Wars Rebels propose de découvrir une planète très, très lointaine occupée et contrôlée d'une main de fer par les Forces Impériales. Dans cet univers en plein chaos, quelques habitants s'allient et décident d'unir leurs forces pour lutter contre les Stormtroopers, combattants de l'Empire. À bord de leur vaisseau, le Ghost, cet équipage hétéroclite doit faire preuve de beaucoup d'ingéniosité, de persévérance et de courage pour vivre des aventures palpitantes mais risquées et affronter de nouveaux représentants du côté obscur de la Force pour devenir des héros.
La série Star Wars : Rebels sera diffusée à partir d'octobre sur la chaîne Disney XD, avec Taylor Gray (Ezra Bridger), Freddie Prinze Jr. (Kanan Jarrus), Steve Blum (Zeb Orrelios), Tiya Sircar (Sabine Wren) et Vanessa Marshall (Hera Syndulla).