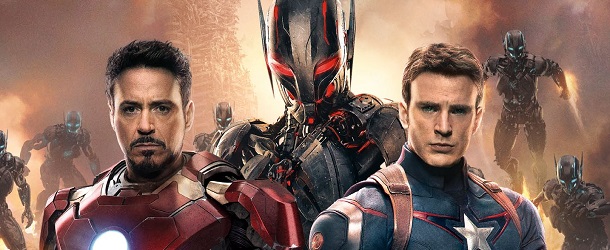 Après la description, après la bande audio, voici… la bande annonce Comic-Con d'Avengers : Age of Ultron recréée grâce à des storyboards ! Une bonne manière de patienter en attendant la vraie bande annonce (octobre ?). Le procédé est convainquant et a déjà fait ses preuves (cf. la vidéo-test d'Ant-Man). Et si vous n'accrochez pas aux images, vous pourrez toujours apprécier l'enthousiasme communicatif du Hall H. Quelle ambiance !
Avengers Tower. Les Avengers se détendent. Thor pose Mjolnir sur une table basse. Après avoir discuté de l'enchantement du marteau, nos héros entrent en compétition. Chacun leur tour, ils essayent de le soulever. Stark échoue, même avec le gant de son armure, même avec l'aide de James 'Rhodey' Rhodes. Bruce Banner s'essouffle vite. Captain America le fait bouger légèrement. Thor s'inquiète un peu.
Il lance : 'Vous n'êtes pas dignes !' Quand soudain, un bruit distrait l'assemblée. Un robot en mauvais état apparaît. C'est Ultron. Il enchaîne : 'Comment pourriez-vous être digne ? Vous êtes tous des tueurs. Vous voulez protéger le monde, mais vous ne voulez pas le changer. Il n'y a qu'une seule façon de protéger le monde. Cela passe par votre extinction.' Des Ultron Bots apparaissent.

Montage rapide. Banner perdu dans le désert. La nouvelle armure d'Iron Man. La Sorcière Rouge qui devient folle. La Hulkbuster. Vif-Argent en super-vitesse. Hulk vs. la Hulkbuster. Black Widow qui tente de calmer Hulk. Stark : 'C'est la fin. C'est la fin de la voie que j'ai tracé pour vous.' Black Widow : 'Rien ne dure éternellement.' Ultron dans toute sa gloire : 'Regardez, plus rien ne me retient.' Stark est seul, au milieu des Avengers défaits. Ils flottent dans l'espace. Le bouclier de Captain America est brisé.
Avengers : Age of Ultron est réalisé par Joss Whedon et sort en France le 29 avril 2015, avec Robert Downey Jr. (Tony Stark/Iron Man), Chris Hemsworth (Thor), Chris Evans (Steve Rogers/Captain America), Mark Ruffalo (Bruce Banner/Hulk), Scarlett Johansson (Natasha Romanoff/Black Widow), Jeremy Renner (Clint Barton/Hawkeye), Aaron Taylor-Johnson (Pietro Maximoff/Quicksilver), Elizabeth Olsen (Wanda Maximoff/Scarlet Witch), Cobie Smulders (Maria Hill) et James Spader (Ultron).