Ça y est, nous attaquons la deuxième partie de la saison 1 de Gotham ! Dans 'What The Little Bird Told Him', l'Inspecteur Gordon traque Jack Gruber, le père spirituel d'Electro. Précisons tout de même que Gruber est une création de la série. En revanche, on trouve bien un 'Electrocutioner' dans les comics. Comme Gruber, le super-vilain Lester Buchinsky portait un appareillage qui lui permettait de manipuler l'électricité… Cet épisode manquait-il un peu de jus ? A vos claviers !
Gotham – Saison 1 – Episode 12 – 'What The Little Bird Told Him' – Synopsis et extraits : Pour tenter de récupérer son poste, Gordon cherche à capturer Jack Gruber, un génie dérangé de l'électricité, qui s'est échappé de l'Asile d'Arkham. Pendant ce temps, Falcone peine à maintenir son empire après la dernière manœuvre de Fish Mooney.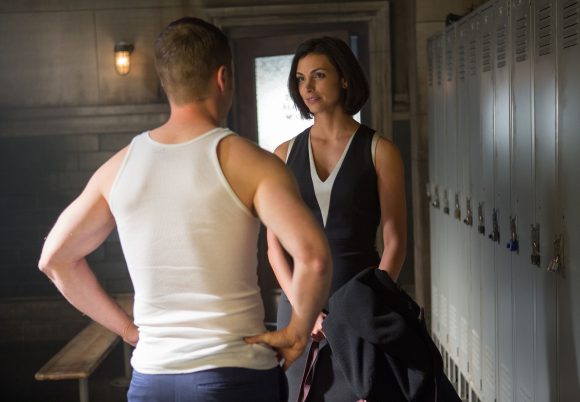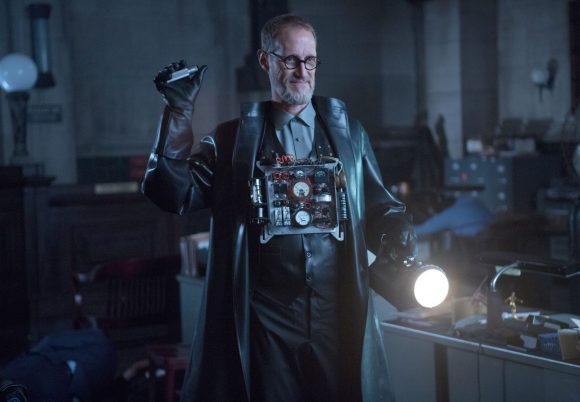 ————————————————–
Gotham – Saison 1 – Episode 13 – 'Welcome Back, Jim Gordon' – Preview : Quand le témoin clef d'un homicide est retrouvé mort alors qu'il était détenu et interrogé par la police, Gordon soupçonne une attaque de l'intérieur et se tourne vers un vieil ami pour avoir des informations. Pendant ce temps, Oswald Cobblepot prend le contrôle d'une des précieuses possessions de Fish Mooney, tandis qu'on rend à cette dernière la monnaie de sa pièce.
La série Gotham est diffusée chaque lundi sur la chaîne FOX (et prochainement sur TF1), avec Ben McKenzie (Inspecteur James Gordon), David Mazouz (Bruce Wayne), Donal Logue (Harvey Bullock), Camren Bicondova (Selina Kyle), Zabryna Guevara (Sarah Essen), Erin Richards (Barbara Kean), Robin Lord Taylor (Oswald Cobblepot), Jada Pinkett Smith (Fish Mooney) et Drew Powell (Butch Gilzean).