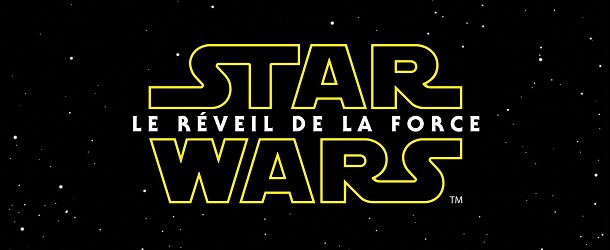 Demain, c'est le 4 mai. Demain, c'est la journée mondiale de Star Wars (car « May the 4th be with you ») ! Les festivités débutent dès ce soir avec la couverture du prochain numéro de Vanity Fair : Han Solo (Harrison Ford) et Chewbacca sont entourés de Rey (Daisy Ridley), Finn (John Boyega) et du droïde BB-8. Ce cliché est l'œuvre de la célèbre photographe Annie Leibovitz.
Autre rendez-vous, plus lointain, la mise en vente des premiers produits dérivés Star Wars : Le Réveil de la Force (jouets, livres, comics, vêtements, etc…). Ce sera le 4 septembre, à minuit et une minute, dans de nombreux magasins à travers le monde. L'emballage-type de ces produits a été dévoilé. Et c'est donc Kylo Ren qui a été choisi pour représenter le premier épisode la postlogie !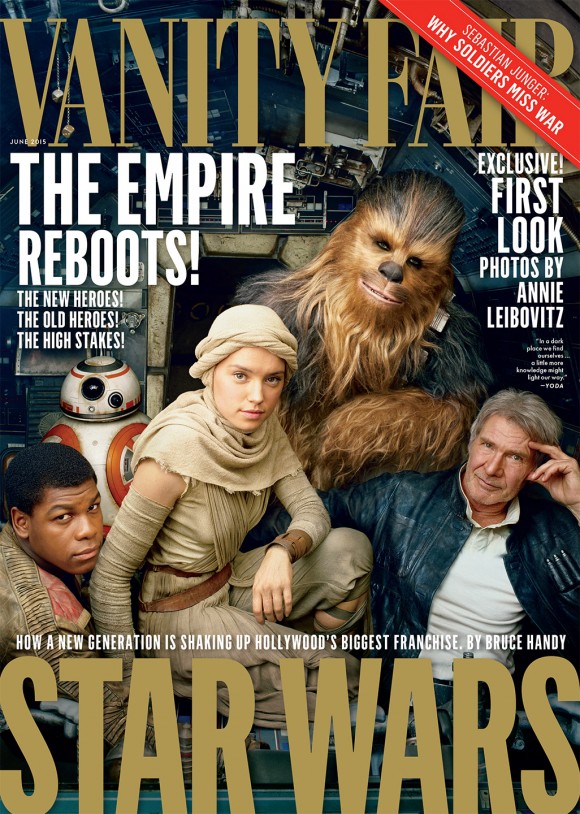 ————————————————————-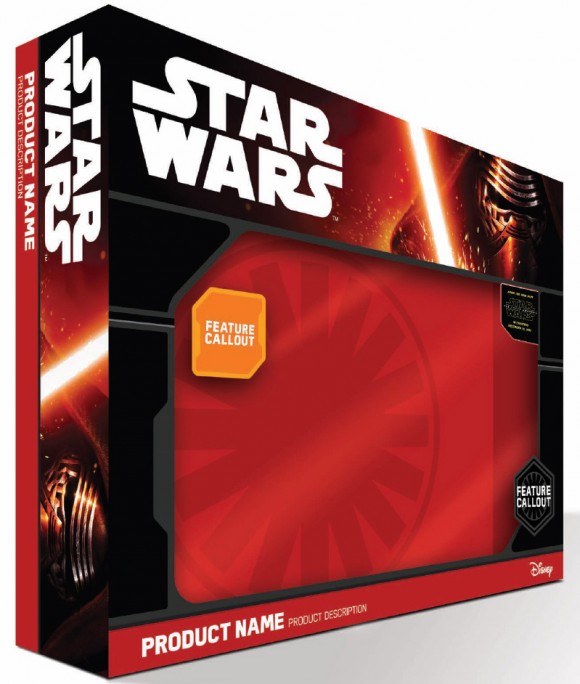 Star Wars : Le Réveil de la Force est réalisé par J.J. Abrams et sort en France le 18 décembre 2015, avec Daisy Ridley (Rey), John Boyega (Finn), Oscar Isaac (Poe Dameron), Adam Driver (Kylo Ren ?), Andy Serkis, Domhnall Gleeson, Max von Sydow, Harrison Ford (Han Solo), Carrie Fisher (Princesse Leia), Mark Hamill (Luke Skywalker), Anthony Daniels (C-3PO), Peter Mayhew (Chewbacca) et Kenny Baker (R2-D2).