Les derniers seront les premiers… Après Agents of S.H.I.E.L.D. (29 septembre), The Flash (6 octobre), Arrow (7 octobre) et Supergirl (26 octobre), c'est au tour de Gotham d'annoncer sa date de rentrée. La diffusion de la saison 2 débutera lundi 21 septembre (20 heures, même case horaire que l'année dernière). C'est donc Bruce Wayne qui inaugurera la saison super-héroïque 2015/2016 ! Côté casting, signalons le recrutement de James Frain (Thomas Cromwell dans Les Tudors, Leet Brannis dans Agent Carter) dans un rôle récurrent.
Il incarnera un personnage inédit, Theo Galavan. Ce milliardaire nouvellement arrivé à Gotham est d'abord considéré comme le sauveur de la ville. Il est sexy, héroïque, et amoureusement dévoué à sa sœur Tabitha. Mais derrière l'altruisme de Galavan se cache une vendetta vieille de plusieurs siècles (qui a dit 'Cour des Hiboux' ?). Galavan et Tabitha – alias la super-vilaine Tigress – amèneront le chaos et la violence à un niveau jamais vu pour purger Gotham. Leur plan conduira même à la création de nouveaux méchants… et à la destruction de certains.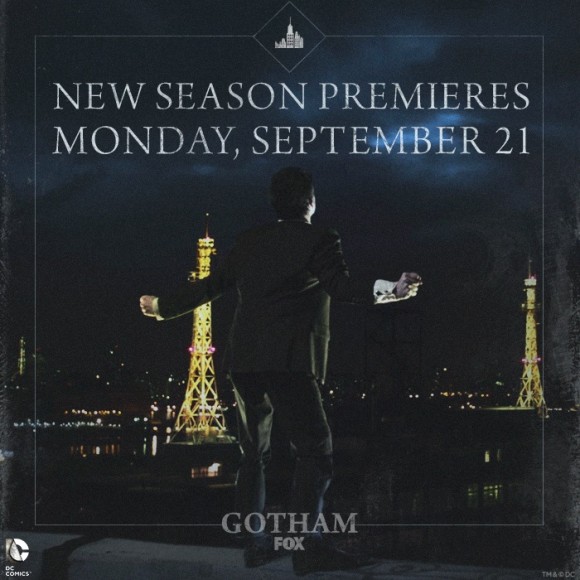 ————————————————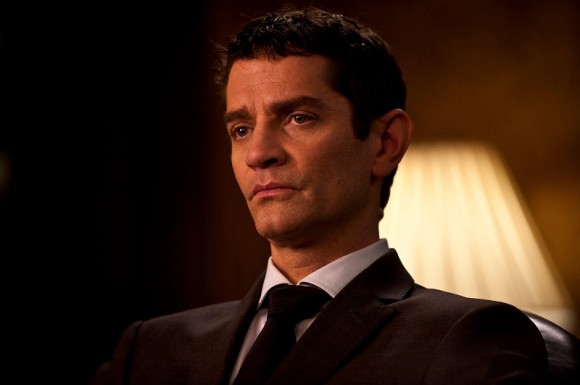 La série Gotham revient le 21 septembre sur la chaîne FOX (et prochainement sur TF1), avec Ben McKenzie (Inspecteur James Gordon), David Mazouz (Bruce Wayne), Donal Logue (Harvey Bullock), Camren Bicondova (Selina Kyle), Zabryna Guevara (Sarah Essen), Erin Richards (Barbara Kean), Robin Lord Taylor (Oswald Cobblepot), Jada Pinkett Smith (Fish Mooney) et Drew Powell (Butch Gilzean).