« Je m'appelle Jay Garrick. Votre monde est en danger. Zoom arrive. » Les dernières secondes du résumé officiel de la saison 1 donnent le ton (vidéo en fin d'article) ! Il y a donc un nouveau The Flash en ville, Jay Garrick, le Bolide Écarlate des origines. Rien d'étonnant, puisque son casque a fait un petit caméo dans l'ultime épisode de la saison 1. Le personnage sera incarné par Teddy Sears (Masters of Sex). L'arrivée de Wally West – alias Kid Flash – a aussi été confirmée, mais son interprète n'a pas encore été choisi…
Autre recrue, Shantel VanSanten (The Messengers). L'actrice se glissera dans la peau de Patty Spivot. C'est la nouvelle coéquipière de l'Inspecteur West. Cette férue de science, fascinée par les méta-humains, a craqué pour Barry Allen… sans savoir que ce dernier est The Flash. Enfin, nous assisterons bientôt au retour de Gorilla Grodd, Captain Cold et Golden Glider. Visiblement, la saison 2 va miser à fond sur la mythologie des terres parallèles. Cela promet de belles discussions/théories !

—————————————————
Le panel :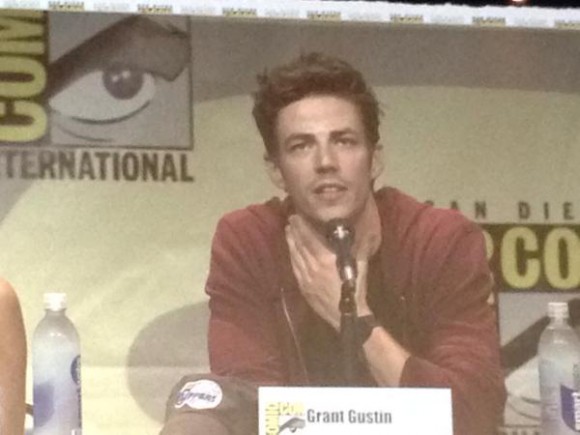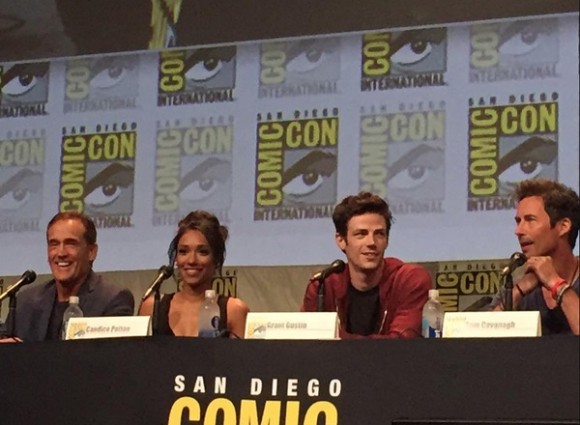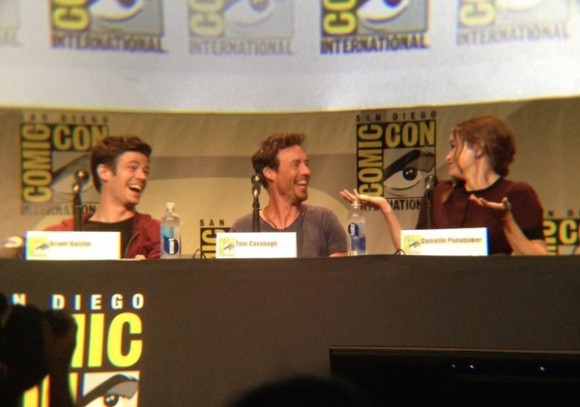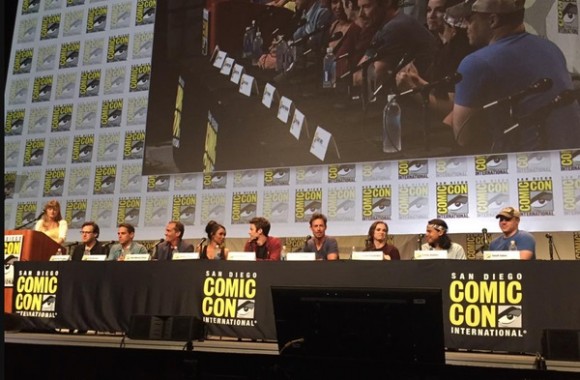 Le résumé officiel de la saison 1 :
La série The Flash revient le 6 octobre sur la chaîne The CW, avec Grant Gustin (Barry Allen/The Flash), Candice Patton (Iris West), Rick Cosnett (Eddie Thawne), Danielle Panabaker (Caitlin Snow), Carlos Valdes (Cisco Ramon), Tom Cavanagh (Harrison Wells) et Jesse L. Martin (Inspecteur West).