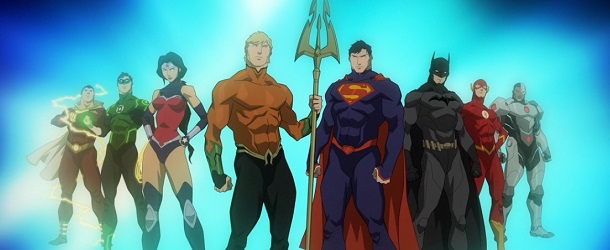 La Comic-Con est passée, La Ligue des Justiciers : Dieux et monstres est sur le point de sortir dans les bacs (23 septembre en France, précommande), il est donc temps de faire le point sur les futurs 'DC Universe Animated Original Movies' ! Trois films sont actuellement en développement. Ils sortiront en 2016. Commençons par Batman : Bad Blood, dont voici la première image (via TVInsider). Cette suite originale de Batman vs. Robin aura pour héroïne Katherine Kane, alias Batwoman. Et ce n'est pas Taylor Swift qui prêtera sa voix au personnage, mais Yvonne Strahovski, la star des séries Chuck et Dexter.
[A VOIR : La bande annonce de Vixen, la série animée dérivée d'Arrow et The Flash !]
Viendront ensuite Justice League vs. Titans, la suite originale de Justice League : Le Trône de l'Atlantide ; et The Killing Joke, l'adaptation du célébrissime roman graphique d'Alan Moore et Brian Bolland (avec un prologue inédit de 15 minutes). Enfin, au cinéma, sachez que c'est Michael Cera (Scott Pilgrim vs. the World) qui doublera Robin dans le spin-off de La grande aventure LEGO, The LEGO Batman Movie (10 février 2017). Il rejoint donc Will Arnett, alias celui qui « ne porte que du noir… et, de temps en temps, du gris très, très sombre » !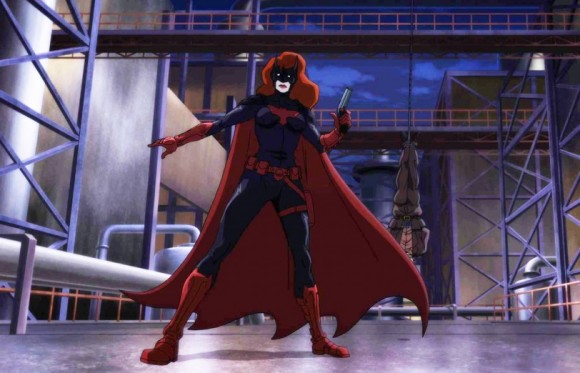 Batman : Bad Blood sort aux États-Unis en 2016, avec Jason O'Mara (Bruce Wayne/Batman), Stuart Allan (Damian Wayne/Robin), Sean Maher (Dick Grayson/Nightwing), Morena Baccarin (Talia al Ghul), Yvonne Strahovski (Katherine Kane/Batwoman), Gaius Charles (Luke Fox/Batwing) et Ernie Hudson (Lucius Fox).