Gotham à la Comic-Con de San Diego, c'est un panel et… un mur 3D représentant les vilains de la série ! Une superbe création. Le règne du nouveau roi de la ville, Oswald Cobblepot/le Pingouin, s'annonce tout sauf tranquille. Autour de lui, sept personnages : Ivy Pepper/Poison Ivy, Edward Nygma/The Riddler, Jerome/The Joker, Theo Galavan, Mr. Freeze, Selina Kyle/Catwoman et Tabitha Galavan/Tigress. Dans le même temps, Cameron Monaghan, l'interprète du « proto-Joker », confirme son retour…
Dans la saison 2, les enjeux sont plus élevés que jamais quand Gotham explore les origines de certains des plus ambitieux et dépravés super-vilains, y compris The Riddler, The Joker et Mr. Freeze ; tandis que Bruce Wayne (David Mazouz) découvre de nouveaux secrets concernant le passé de son père.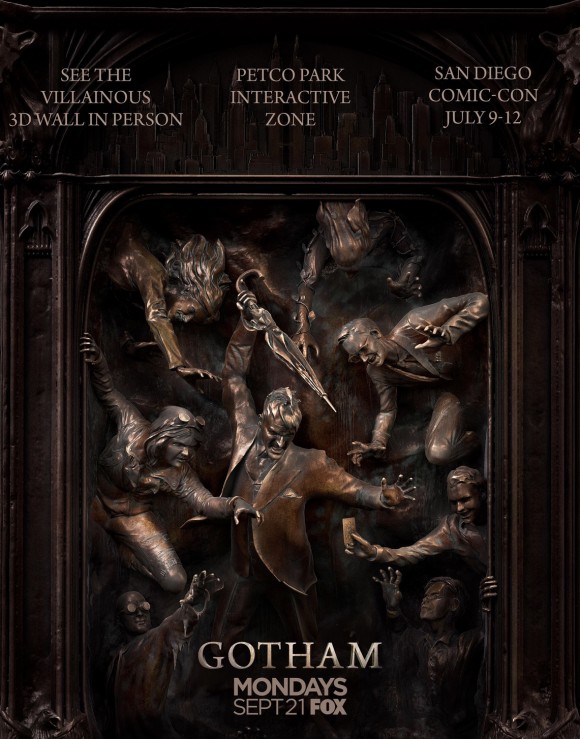 ———————————————–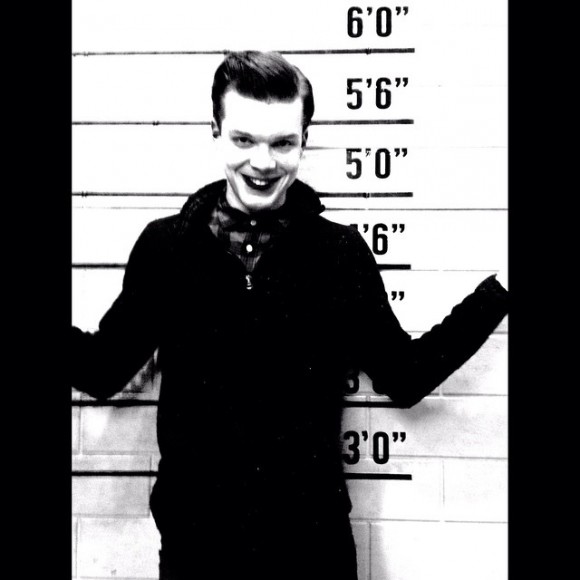 La série Gotham revient le 21 septembre sur la chaîne FOX, avec Ben McKenzie (James Gordon), Donal Logue (Harvey Bullock), David Mazouz (Bruce Wayne), Camren Bicondova (Selina Kyle), Sean Pertwee (Alfred Pennyworth), Robin Lord Taylor (Oswald Cobblepot), Cory Michael Smith (Edward Nygma), Erin Richards (Barbara Kean) et Drew Powell (Butch Gilzean).