The Flash, la série dont la mythologie avance à cent à l'heure… Keiynan Lonsdale, vu dans la saga Divergente, vient d'être choisi pour incarner Wally West, alias Kid Flash ! Il s'agit d'un rôle récurrent. Il y aura donc trois bolides dans la saison 2 : Barry Allen, Jay Garrick et Wally West ! Dans les comics, Wally est le neveu d'Iris. Dans la série, quel sera le lien de parenté entre ces deux personnages ? Wally West serait-il originaire de la même dimension que Jay Garrick, une dimension où Iris a un frère ou une sœur ? A vos théories !
Frappé par la foudre lors de l'explosion d'un accélérateur de particules, Barry Allen se réveille après neuf mois de coma. Il découvre que sa vie a changé – l'accident lui a donné le pouvoir de super-vitesse, lui accordant la possibilité de se déplacer à travers Central City tel un ange gardien invisible. Bien qu'initialement excité par ses nouveaux pouvoirs, Barry est choqué de découvrir qu'il n'est pas le seul 'méta-humain' créé à la suite de l'explosion de l'accélérateur – et que tout le monde n'utilise pas ses nouvelles capacités pour faire le bien…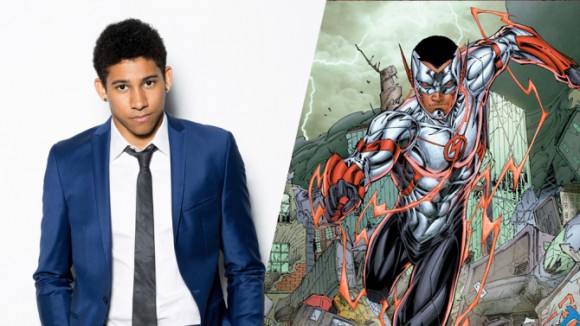 La série The Flash revient le 6 octobre sur la chaîne The CW, avec Grant Gustin (Barry Allen/The Flash), Candice Patton (Iris West), Rick Cosnett (Eddie Thawne), Danielle Panabaker (Caitlin Snow), Carlos Valdes (Cisco Ramon), Tom Cavanagh (Harrison Wells) et Jesse L. Martin (Inspecteur West).