C'est parti pour un zapping The Flash bien juteux ! De haut en bas, nous avons… Une bannière annonçant le season premiere ('The Man Who Saved Central City', 6 octobre). Et surtout, deux nouvelles têtes. L'actrice débutante Violett Beane a été choisie pour incarner Jesse Quick, « une brillante mais excentrique étudiante qui se retrouve projetée en plein milieu de la bataille opposant The Flash et Zoom, le grand méchant de la saison 2 ». Dans les comics, Jesse Chambers est la fille d'un super-héros de l'Âge d'Or, Johnny Quick. Toute cette petite famille a (quasiment) les mêmes pouvoirs que Barry Allen. Encore un 'speedster' potentiel pour la série !
Il faudra aussi compter sur Demore Barnes (12 Monkeys, Hemlock Grove). Ce dernier se glissera dans la peau d'Henry Hewitt, alias Tokamak. Ce méchant classique de Firestorm, capable de manipuler l'énergie, est décrit comme « un scientifique charmant mais arrogant, qui a été affecté par l'explosion de l'accélérateur de particules qui a créé The Flash. Quand Caitlin Snow le recrute pour rejoindre l'équipe à S.T.A.R. Labs, Hewitt saute sur l'occasion pour accomplir son destin de puissant méta-humain. » Enfin, les amateurs de romance seront ravis d'apprendre le retour de Linda Park (Malese Jow), l'ex-petite amie de Barry Allen, dans plusieurs épisodes…

————————————————————
Un poster Facebook/Twitter, la première image officielle du season premiere et un spot TV :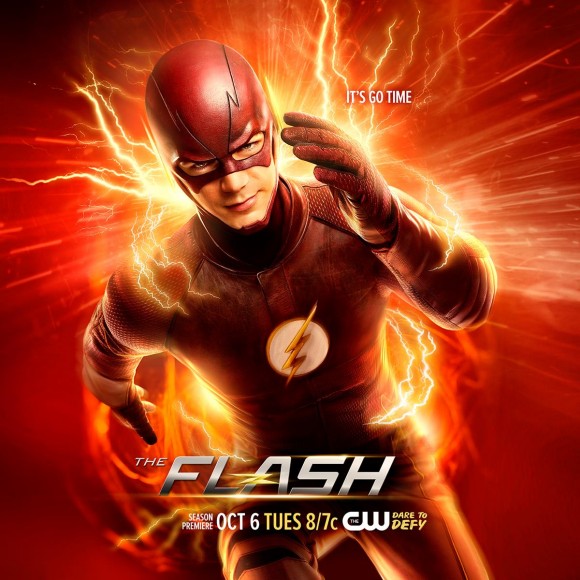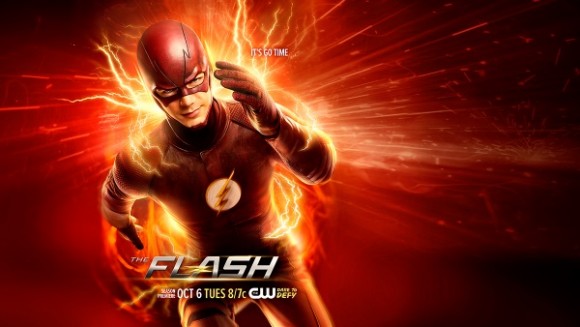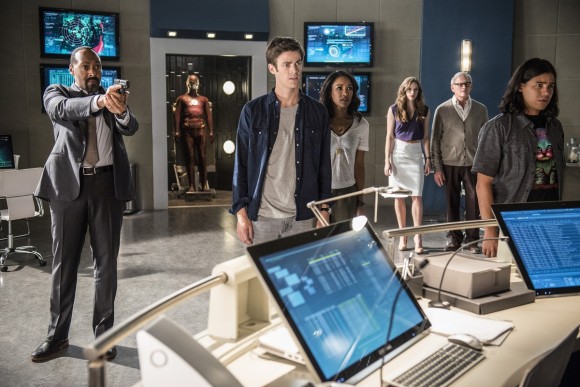 La série The Flash revient le 6 octobre sur la chaîne The CW, avec Grant Gustin (Barry Allen/The Flash), Candice Patton (Iris West), Rick Cosnett (Eddie Thawne), Danielle Panabaker (Caitlin Snow), Carlos Valdes (Cisco Ramon), Tom Cavanagh (Harrison Wells) et Jesse L. Martin (Inspecteur West).