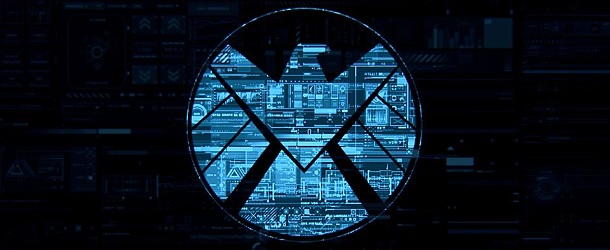 « Are you Inhuman ? » Voici le poster de la saison 3 d'Agents of S.H.I.E.L.D. (via People) ! Quelques surprises : le Directeur Coulson a abandonné son impeccable costume noir ; Grant Ward retrouve une place équivalente à celle qu'il avait avant sa trahison ; Melinda May est en retrait ; et Lincoln et Hunter sont devant Fitz/Simmons et Bobbi Morse ! En bonus, un concept art pour le costume de Daisy Johnson/Quake…
Agents of S.H.I.E.L.D. revient pour une troisième saison pleine d'action, avec le Directeur Coulson et l'Agent Daisy Johnson menant la charge, alors que le S.H.I.E.L.D. recherche à travers le monde des personnes dotées de pouvoirs, suite à la bataille épique avec Jiaying et son armée d'Inhumains. Cependant, Coulson et l'équipe découvrent bientôt qu'ils ne sont pas le seul groupe à la recherche de ces nouveaux Inhumains.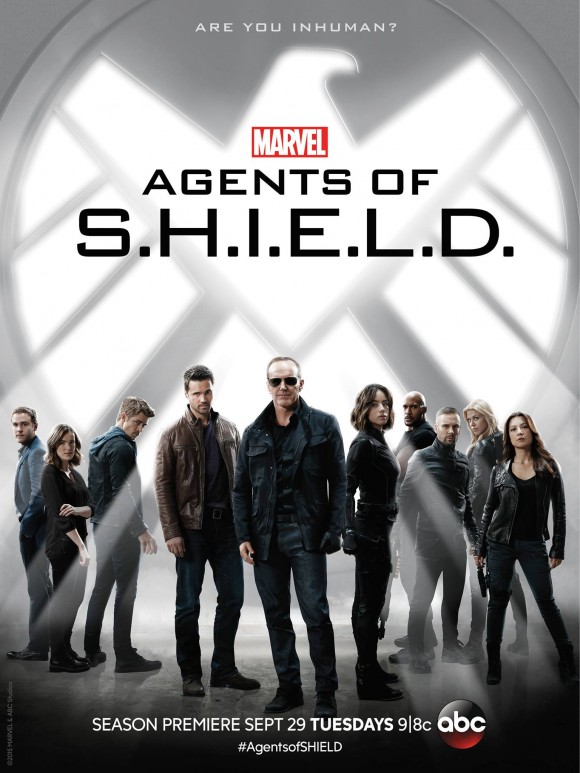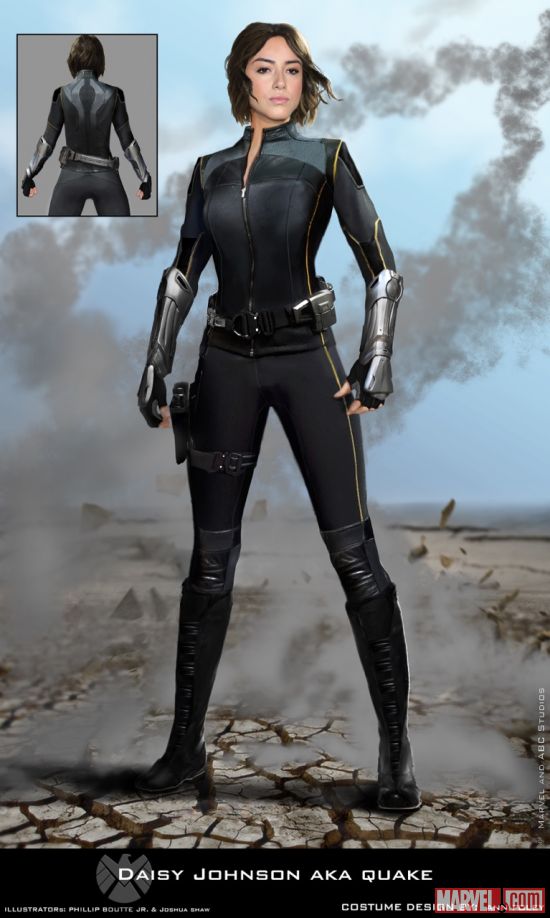 La série Agents of S.H.I.E.L.D. revient le 29 septembre sur ABC, avec Clark Gregg (Directeur Phil Coulson), Ming-Na Wen (Agent Melinda May), Brett Dalton (Grant Ward), Chloe Bennet (Agent Skye), Iain De Caestecker (Agent Leo Fitz), Elizabeth Henstridge (Agent Jemma Simmons), Nick Blood (Lance Hunter) et Adrianne Palicki (Bobbi Morse).