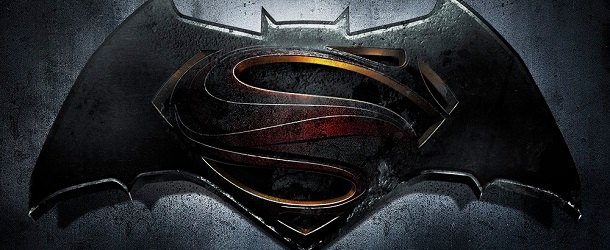 Rien d'inédit ci-dessous… mais punaise, c'est beau de voir un semblant de synergie entre l'Univers Télévisuel DC Comics de la chaîne The CW et l'Univers Cinématographique DC Comics de la Warner ! Rappelons le programme des réjouissances. Mardi 19 janvier : le mid-season premiere de The Flash (20h-21h) ; le documentaire DC's Legends of Tomorrow : Their Time Is Now (21h00-21h30) ; suivi d'un autre documentaire, DC Films Presents : Dawn of the Justice League, avec notamment la nouvelle bande annonce de Suicide Squad (21h30-22h) ! Et c'est sans compter le retour d'Arrow (mercredi) et le lancement de Legends of Tomorrow (jeudi)…
Craignant que les actions d'un super-héros aux pouvoirs divins ne soient pas contrôlées, le formidable et puissant justicier de Gotham s'en prend au sauveur moderne le plus vénéré de Metropolis, alors que le monde lutte pour savoir quel genre de héros il a vraiment besoin. Et avec Batman et Superman en guerre l'un contre l'autre, une nouvelle menace surgit rapidement, plaçant l'humanité face au plus grand danger qu'elle ait jamais connu.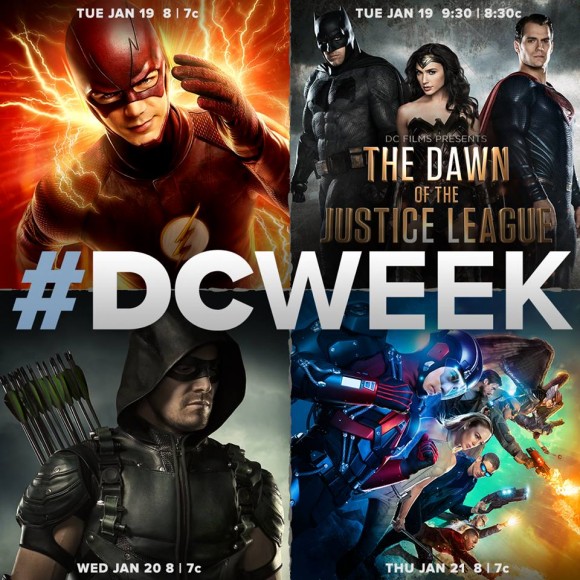 Batman v Superman : L'aube de la justice est réalisé par Zack Snyder et sort en France le 23 mars 2016, avec Henry Cavill (Kal-El/Clark Kent/Superman), Ben Affleck (Bruce Wayne/Batman), Gal Gadot (Diana Prince/Wonder Woman), Jesse Eisenberg (Lex Luthor), Amy Adams (Lois Lane), Jeremy Irons (Alfred), Laurence Fishburne (Perry White) et Diane Lane (Martha Kent).