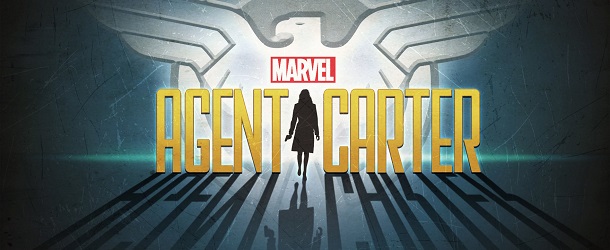 La nouvelle expression à la mode chez les fans de l'Univers Cinématographique Marvel ? Jarvelous ! Pour l'anecdote, sachez que c'est James D'Arcy en personne qui a improvisé ce mot-valise. Présentement, Peggy Carter enfile une perruque pour empêcher une explosion nucléaire. Désolé Agent Carter, mais cette semaine, c'est The Flash qui gagne le prix du meilleur épisode. Impossible de lutter ! A moins que vous ne succombiez au numéro de danse d'Enver Gjokaj, alias Daniel Sousa !
Agent Carter – Saison 2 – Episode 5 – 'The Atomic Job' : Alors que la précision de Jarvis et sa capacité à prendre des décisions rapidement sont mises à rude épreuve, Peggy doit trouver un moyen de stopper une explosion atomique qui menace de détruire toute la Californie.
Let's do this »@linzraeallen: Tune in tonight for an episode of #AgentCarter @EnverGjokaj calls « TOO HOT (hotdamn)! » pic.twitter.com/vEhgvpDBpN« 

— Enver Gjokaj (@EnverGjokaj) 10 Février 2016
————————————————–
Audience US : Elle creuse encore. Hier soir, l'épisode 'The Atomic Job' a explosé les mirettes de 2.66 millions de téléspectateurs (contre 2.77 millions la semaine dernière). C'est bien évidemment la plus mauvaise audience historique du show. Sur la cible chouchoutée par les annonceurs, Agent Carter termine la soirée avec un taux de 0.8% (inchangé) [chiffres définitifs].
————————————————–
Agent Carter – Saison 2 – Episode 6 – 'Life of the Party' : Quand Peggy réalise qu'elle ne peut pas sauver Wilkes elle-même, elle se tourne vers son adversaire le plus inattendu pour demander de l'aide, tandis que Whitney essaye de mieux contrôler la mortelle Matière Zéro.
La série Agent Carter est diffusée chaque mardi sur la chaîne ABC, avec Hayley Atwell (Agent Peggy Carter), James D'Arcy (Edwin Jarvis), Chad Michael Murray (Agent Jack Thompson), Enver Gjokaj (Agent Daniel Sousa), Lyndsy Fonseca (Angie Martinelli), Dominic Cooper (Howard Stark) et Bridget Regan (Dottie Underwood).